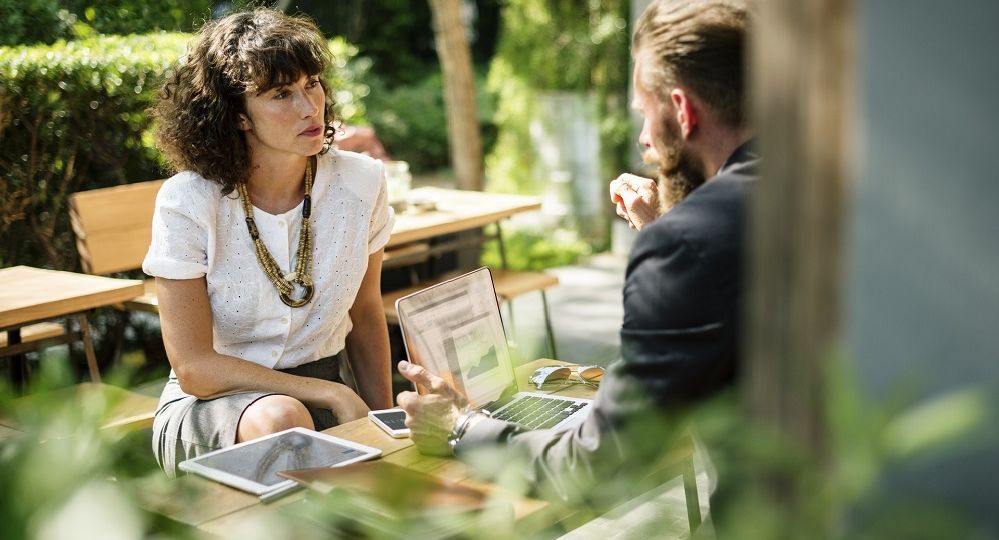 If you are still using just pen, paper, and spreadsheets to manage your event management business, you are surely missing out on building your business. In a time when technology is involved in pretty much everything we do, it can definitely be an asset for running your business. Continue reading for six ways on how technology can boost efficiency at your event management business.
1. Mobility
The world has gone mobile and it won't be changing its mind anytime soon. First, the ability to manage all the important aspects of your business from an app on a mobile or tablet device is huge for the event industry. When people can take their business with them everywhere they go, it makes life so much easier. Mobility is also huge for payment services at events. People want to have less stuff to carry around, and if they can leave their wallet at home, it can be a huge convenience factor. More and more people are talking about it too. A study found that 75% of tracked conversations on social media regarding new ways to pay mentioned the use of digital wallets.
2. Collaboration
It can be extremely challenging and messy to have a whole event management team collaborate on the planning of an event with pen and paper. Picture this, you and your staff are taking food orders at an event, and all you have is pen and paper. That pen and paper is also the only thing your staff has to communicate orders to the kitchen with. Not to mention, your event consists of over 300 people, and they all want their food in an adequate amount of time. Sound like a nightmare? It can be, but with technology, you get a more streamlined and collaborative process. Your staff can literally input orders right at the table and have them sent directly to the kitchen without the mess or disorganization that pen and paper can cause. Additionally, with technology, it breaks processes so each person can cover the setup and management of their specific job detail. If it's the catering, you have one section for the menu management. If it's ticketing or guest management, you have a separate section for the event coordinator. Technology makes it easy so everyone stays in their corner and no one gets in each other's way.
3. Customer Service
People appreciate companies who are on the forefront of technology. If you are using outdated programs or even just a pen and paper, it can surely slow down how fast your customers are taken care of. Technology can speed up every angle of the customer service experience. From advanced ticketing systems to online ordering, event guests are sure to notice when you have the latest and greatest. Not to mention, when it allows them to get to the enjoyment of the event faster rather than standing in line all night or sitting at a table waiting for food for hours.
4. Automation
Automation is key to having effective organization and time management skills for your event business. What exactly does automation mean when it comes to technology? In a general sense, it means automating work processes so you save time to concentrate your efforts on things that can't be automated like the customer experience. In the event management industry, you can automate anything from your inventory management to employee scheduling. Automation has it's advantages in the event industry so you can concentrate more on your guests than the behind scenes busy work. Most businesses have a hard time finding a balance for this, but new advances in technological automation is helping the advancement of most businesses in the event management industry.
5. Data
Data is huge when it comes to your business. If you don't know what is working and not working, how is your business supposed to improve? Technology makes it easier than ever to gather data about your event guests. Say you mostly manage wedding events. Wouldn't it be beneficial to know what the most popular drinks ordered were? Or you have a repeat client and they want the same DJ they had at your last event. Having historical information about your clients can be game changer for repeat business. Seems like very small details, but technology makes them easy to find and your guests will appreciate the little details.
6. Marketing
Today, most event management software programs come with integrated marketing tools. From email marketing to creating advanced event prints, event software makes it easy to manage all aspects of your marketing from the same system where you manage all your sales and operations data. Additionally, there is social media, technology makes it easier than ever to manage your social media reputation and as a result grow your business.
Wrapping it up
Technology has the ability to boost every facet of your business. It's implementing and understanding how to use it will be the deciding factors on if it helps your event management business. If adopting new technology scares you, don't let it. From event management software to social media, every successful technological platform has great support resources designed to help you and your business.
Want to write for us? Email marketing@caterease.com