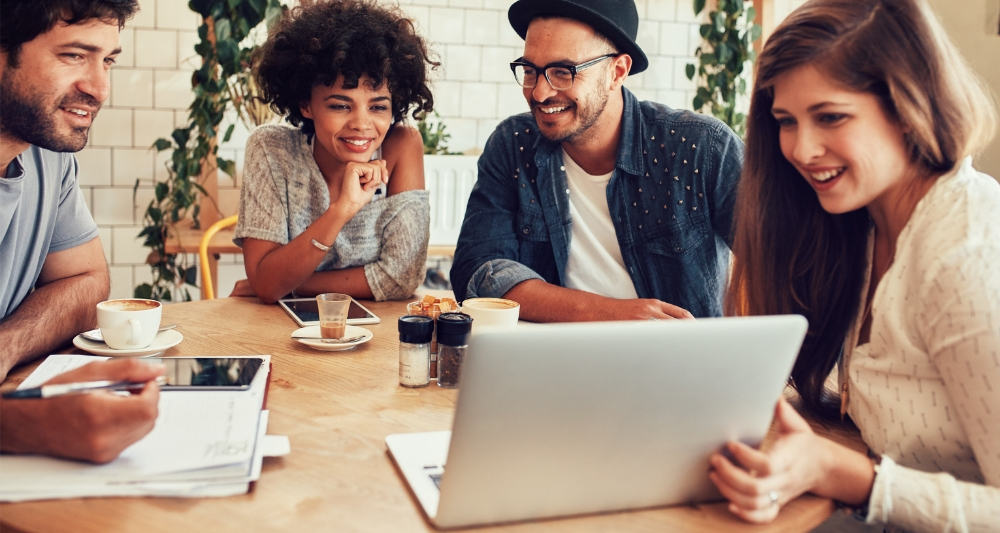 You might produce the best canapés this side of Paris but if no one knows then you're never going to let your creations loose on the public's taste buds.
With weddings being planned and events to be catered for, there's never been a better time to make sure your email marketing campaign is just right.
1.Timing Is Everything
There's very little point in sending an email letting clients know you're ready to do their Christmas party planning just a few weeks before the big day. Think about timing and when people are likely to start their planning preparations. Too early and you risk getting forgotten when it comes to thinking about event and catering planners, too late and you risk missing the boat. Do your research and make sure you're sending out your emails at just the right time.
2. Content Is King
In a world where we eat as much with our eyes as our mouth make sure your marketing email displays your sumptuous creations at their finest and shows your wedding venue in all its glory.
Reams of text are unnecessary and distracting, but be sure to include information that your potential customers need such as price, menu, extras and service options.
Wendy Kane, an Email Marketer at Study demic and Eliteassignmenthelp, said: "Remind customers what they're missing with beautiful photographs and always make sure you include links to the most popular pages on your website to drive traffic there and encourage visitors to make contact".
3. Have A Great Website
Getting your client to open your email is just the start of your marketing campaign. If you can't back it up with a fantastic website, you're already losing the battle. If your email is the starter, then your website is the main course and dessert.
Everything your client needs to know should be here, including pricing, menus and contact and personal testimonies from other customers who are happy to rave about your work.
4. Personalize Emails
Make sure your emails are sent to the right person with a personal greeting and include some information relevant to your reader alone. Sending out emails filled with poor spellings and terrible grammar can be a death knell for some companies.
Don't despair if your writing isn't up to scratch. There are plenty of online tools that will check and double check your writing style and which offer helpful tips in composing your marketing campaign.
– Viawriting and Academ advisor: use these online tools to brush up on your copy writing and gain tools and tips
– Ukwritings: this powerful online editing resource will pick out any issues with grammar and spelling and make sure your sentences are perfectly crafted
– Stateofwriting and Essayroo: two tools that will help you with formatting your email for maximum impact, they will also help you create perfect copy
– Boomessays: use this tool to generate catchy subject lines and grab your reader's attention. Check out the review at Uktopwriters.
– Academized and Paperfellows: two more resources that will eliminate grammatical howlers, atrocious spelling and give you some top tips to help your email really pop out.
5. Be Regular
Don't wait until you think your client might be interested; send emails out on a regular basis using discounts and special offers to lure them in.
Clearly sending an email every day will be overkill but sending out high value emails every month or six weeks will keep your name fresh in a customer's mind and associated with great value products.
You might even want to consider a survey asking customers how often they would like to hear from you and making sure their contact information is up to date. This has the added benefit of capturing more data.
6. Use Client Feedback
Nothing speaks more about your work than a client's feedback. Use your email list to follow up with clients after an event and ask for a written recommendation.
Be bold and ask that client to consider recommending you to other clients for future events. Personal recommendation pays off far more than any marketing strategy can so work on building these relationships with clients.
7. Consider Software
As you and your catering or event management organization become more popular you will need to devote more time to managing your marketing and client relationship building.
Unless you have a large team to help you, consider bringing in software that will create your emails for you and manage your distribution list. Have someone in charge but free up staff to focus on fresh marketing campaigns.
A well thought out email marketing campaign is worth its weight in gold and should have your clients flocking in to check out your latest menus and offers. Spend time today crafting your perfect strategy and see where email marketing will take your company.
Freddie Tubbs is an email marketing professional at Big Assignments. He also works as a part-time content writer and proofreader at Oxessays and Australian help blogs, and contributes posts at the Vault magazine.