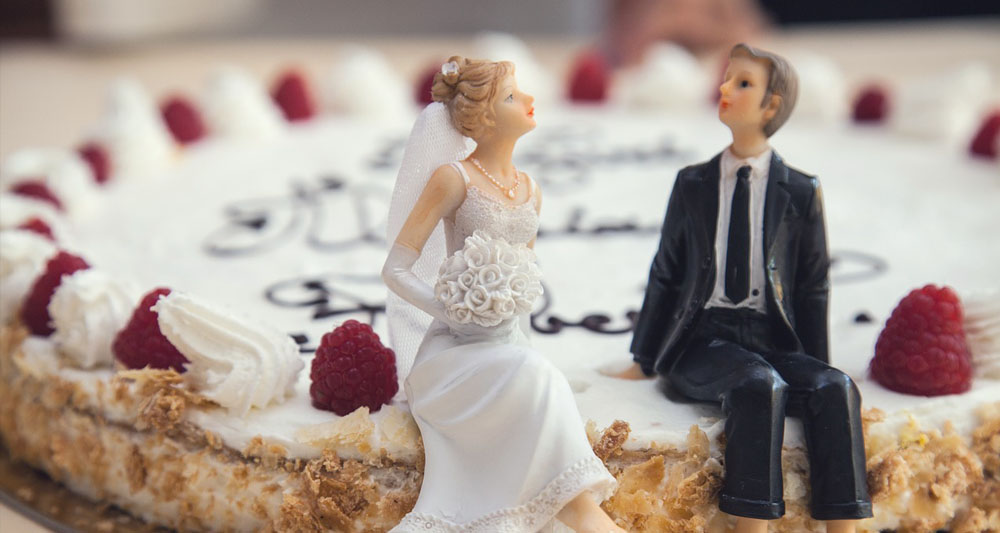 Are you tired of typical wedding catered meals? Looking for something a little different than the others? Is your wedding in an area that has a limited amount of caterers with a few caterers offering the same options? As you read through this article of 9 unconventional wedding catering ideas we have cooked up for you, expect to be hungry at the end.
Food Trucks Are Zooming Into The Wedding Scene
You are probably saying really? But really, why not? This is perfect for an outdoor wedding or any venue. Food trucks can add excitement to your wedding. They are different and well…unconventional. Maybe you will choose to use a food truck between the ceremony and reception just to give guests a little appetizer while pictures of the wedding party are wrapping up. Whatever your reason may be, you schedule and they show up. You may even decide to book more than one for extra variety.
Waffle House Offers Its Very Own Food Truck.
Do you have a midday wedding planned? Are you thinking you need some brunch ideas? Or, are you planning an evening wedding and expecting a later reception? Why not bring Waffle House and its 24-hour experience right to your wedding.
Taco Bell Has Jumped On Board With A Food Truck Too.
Cross the border with this unconventional idea. This truck is perfect for an in-between snack, an appetizer, or even additional late night snacks after a reception meal.
The In-N-Out Cookout Trailer Is Highly Rated By Wedding Parties.
In-N-Out offers a familiar menu that everyone loves. The display of food with this catering truck/trailer is just cute and fun!
Pick A Chain Restaurant To Cater Your Wedding
Does your venue have indoor seating? Are you inclined to look for something that everyone is familiar with? Knowing your guests will enjoy your reception, is peace of mind. The food at the reception is a large part of what makes it good. If these thoughts are going through your mind but you want to lean toward being unconventional, you may want to consider selecting a chain restaurant to cater your wedding.
Olive Garden is ready to cater your wedding.
They offer many combinations to choose at very affordable prices. This would be a fabulous idea if you wanted to serve an elegant meal while staying on a budget.
Spice things up by letting Chipotle cater your wedding.
This definitely falls under unconventional since most catering doesn't include Mexican food as an option. Chipotle is perfect if you are looking for something a little more relaxed.
Sonny's barbecue rates well with wedding catering.
They are known for their professional and tidy staff. Sonny's would be a recommended option for an outdoor venue. If you are looking for excellence but casual and laid back this would be my pick for you!
A Little Of This And That
While food trucks and chain restaurant catering are all out-of-the-box, here are a few more ideas that we thought were unique enough to make the list.
The "Candy Land Bar"
Offer a variety of candy for your guests to try. You could arrange this at a sweets station possibly near the cake. You may also choose to put some candy on each table. This could include labeling the bride and grooms favorite candy or just having a variety that you think all guests would enjoy.
Ice Cream Sundae Party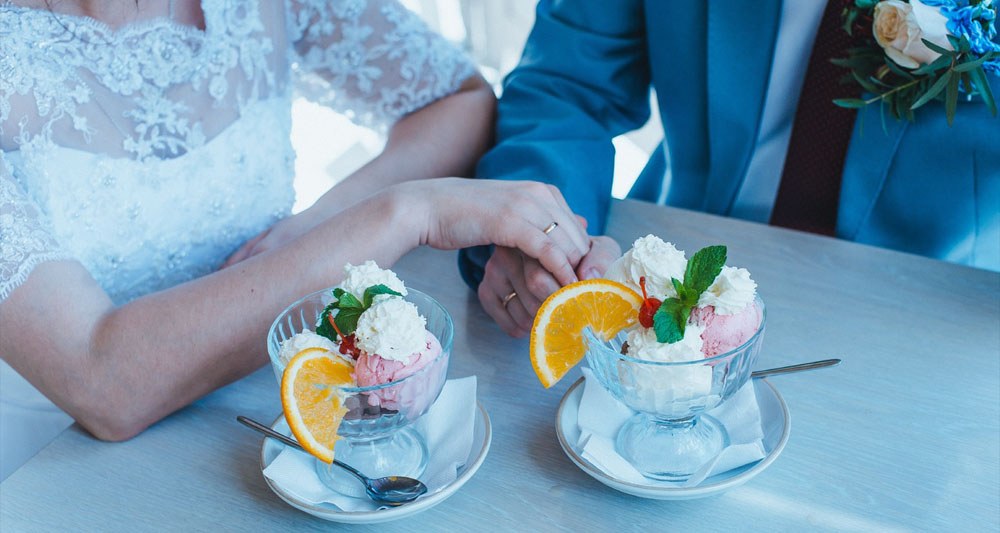 Who said you have to even have a meal? Sometimes weddings are later in the evening and beyond normal dining hours. An ice cream sundae bar would be the cherry on top of your wedding celebration! Offer a few ice cream flavors and an array of sundae toppings. This is sure to be a big hit with even the smallest of wedding guests. To get this going, see if one of your local ice cream shops would like to cater your big day!
When Hot Pie Replaces The Traditional Wedding Cake
Maybe you are not a fan of cake? Many are not. Maybe you are not looking for the smash cake photo ops and would prefer something a little more out of the ordinary? Try out the idea of hot pies. You can choose to have a variety of pies made and served to your guests or you may decide to go with individual miniature fried pies. This would be the perfect idea for an outdoor wedding in the fall!
There you have it. 9 catering ideas for your wedding that you never even thought of. As you can see, you don't have to be stuck with whatever pops up in Google when you search for 'wedding caterers near me'. Whatever you choose, try something new. Branch out and make memories. Remember it's your wedding day and it should be enjoyed by you and those you share it with!
To find out more about Bride Envy. Check out their website here.