Why Caterease
All catering and event planning software is not created equal. In the world of catering and event planning software, there are a few alternatives to Caterease but clearly no substitutes. After almost twenty years of dedication to total customer satisfaction, Caterease stands alone as the one program that offers you more power and sophistication than any other event management software – at an amazingly affordable price. Nothing Else Even Comes Close.
"I just wanted to start off by telling you that I have never worked with such an exceptional catering software."
Everywhere you go in the event planning industry, people are talking about Caterease Software. It's the name you know, and with good reason – we boast a longer, more diverse list of satisfied customers than all the other programs on the market combined. From large resorts and convention centers to casinos, restaurants, universities, sports stadiums, independent caterers and more – Caterease is the perfect fit for any event management operation.
"It is so refreshing to know that there are still companies out there that are customer driven and give companies a break."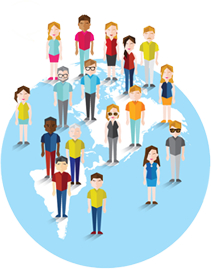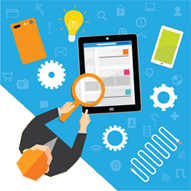 Caterease offers the most transparency out of any software program on the market today. Other event planning software companies secretly guard every screen shot, print preview, and pricing detail until they get you on a hook and can try to reel you in. At Caterease, we have a different philosophy. We are an open book: our website is replete with hundreds of detailed videos and screenshots; our entire pricing sheet is available for your review. All the information you need to make an intelligent decision is accessible whenever you want it. You can peruse it all at your leisure and with complete anonymity. At Caterease, we not only make your job easier after you purchase the program, but before you purchase, as well.
"Your guys have an impressive business approach. Looking at your competition, I was hard pressed to find a single screen on any of their websites. After seeing your program, I think I understand why."
Most software companies in any industry consider ten features an update. Some think five is more than acceptable, and others actually pride themselves in introducing two or three new program tools in a year. At Caterease, we consider that a Monday. Every year Caterease introduces hundreds of robust enhancements to the program – most of which are based on the requests of event planners just like you. Updates are completely free of charge, and are scheduled and performed by our team for all Caterease Connect.
"I am very pleased with your customer support and willingness to continue producing more effective and comprehensive updates. We have been with you since 2000 and wouldn't consider any other software."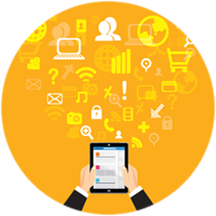 Friendly, Knowledgeable Support Staff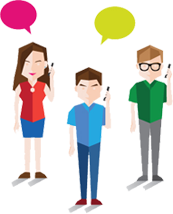 No other catering software company has such a large team of helpful individuals dedicated to ensuring you a positive user experience. Our staff is upbeat and friendly, and eager to assist you with any questions you might have. You can reach them directly; there's no annoying automated phone system to get lost in – just polite, knowledgeable people.
"Thank you for your help desk team. They are so great to work with. I am comfortable with the computer, but whenever I have a question, they get right on it and solve the problem. I always learn something new from them. They are the BEST!!!"
On-Site, Dedicated, Enthusiastic Developers
Many software companies outsource their development. This means that they have to wait for their developers to be available, and rely on a team (or often a single individual) with divided loyalties. At Caterease, our development team is on-site full-time, and dedicated to one goal: providing you with the best, most comprehensive catering software imaginable.
"I am impressed with all of the things you have thought of – it appears that someone on your team has done a lot of catering. Just when I don't think you have a solution for my problem I stumble onto it somewhere in the program."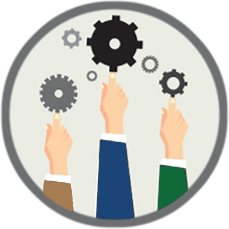 The MOST SOPHISTICATED Programming Tools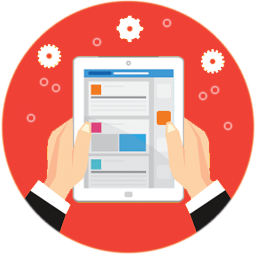 While other programs employ archaic, out-dated programming languages better suited for older computers and operating systems, Caterease developers are always on the cutting edge of technology. We take the most advanced programming language, the fastest database backend and the most progressive report writer – and wrap it all up in a package that is aesthetically stunning and incredibly simple to use.
"Caterease is responsible for making our department run like clockwork and helping my staff to do their work in a fraction of the time it used to take."
Intuitive, User-Friendly Design
Of course, it all comes down to the software. At the end of the day, all of the nice talk and additional benefits won't matter at all if a program is difficult to use. This is where Caterease really shines. No one – not even our fiercest competitor – denies the elegance of our program's design. From the friendly wizard that walks you through the simple event-booking process to the robust tools that help you track all of your information, Caterease redefines the term "user-friendly". No other software even comes close.
"No one could believe how easy it was to learn, how user-friendly it is in our everyday operations, and how powerful the reports and tracking capabilities have proven to be."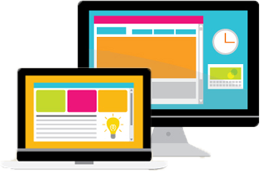 At Caterease, we understand that when you're buying a software program, the purchase price is just the beginning. If you value your time and don't want to waste it with sharp learning curves or mundane, repetitive tasks, take a look at our website and presentation materials. Explore our video tours and the sample of prints you give to your customers. Evaluate – and compare. Discover why Caterease is the software of choice for thousands of event management professionals just like you.