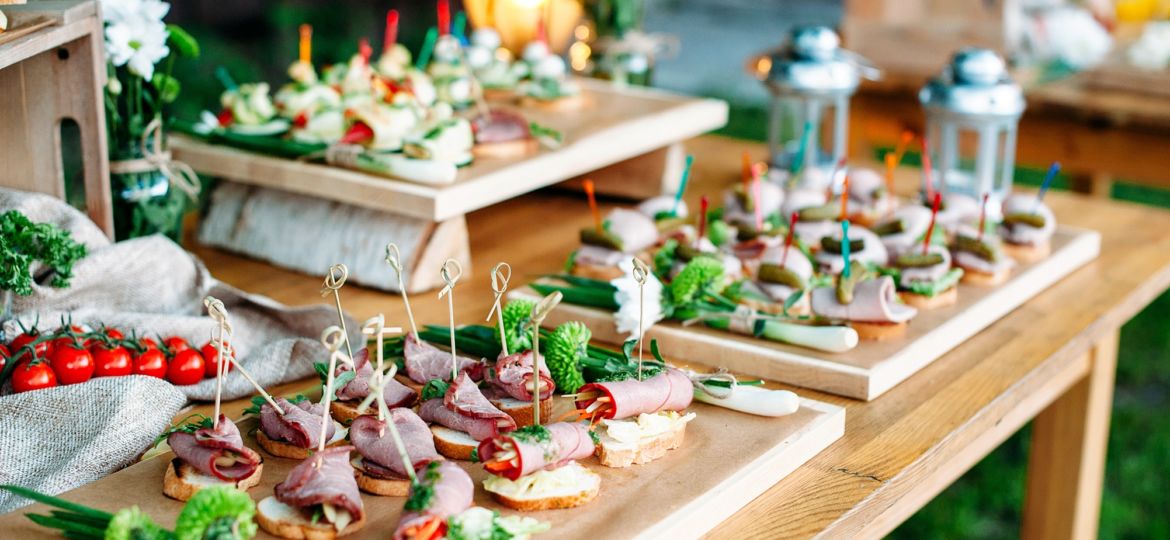 Happy 2020 everyone! A new year, let alone a new decade, means a whole new batch of trends to watch out for. Incorporating the latest trends into your food or event is crucial. These trends not only enhance the guest's experience, but it also shows your willingness to stay relevant and fresh. Catering can often have a reputation for bland food and mediocre service, especially when it comes to larger crowds. As a caterer, satisfying guest's hunger while also providing them with delicious flavors is a responsibility that not everyone can handle. Involving attendees' in the menu planning process can help increase the success of your food at an event. People's taste buds and senses have enhanced, which ultimately means they are no longer impressed with the typical catering experience.
Below are some catering trends that will knock the socks off of event attendees:
Entertaining Food
Instead of hiring sword swallowers and contortionists, let the food be the entertainment. The possibilities that food offers are endless because, let's be honest, who doesn't love food? This food entertainment can come in the form of a kitchen tour or a hands-on-cooking experience. Creating a unique and memorable time for guests may even result in social media posts. The more Instagram worthy the food and experience are, the more likely your business will gain exposure. An easy way to decide which direction you want to take your food entertainment can be determined through storytelling. Whether it be a story about you or an enchanted forest, the story you choose can be told through your food. For example, an enchanted forest can be represented through an array of wild mushrooms and edible flowers. If you decide to take this route of entertainment, it's important not to hold back on your creativity. It's 2020, and as time goes on, guests are harder and harder to impress.
Pinkies Up!
When at an event, people tend to have different tastes and preferences. On an average day, sure, they may enjoy a cold Bud Light, but once they enter the doors to an event, they only drink Rosé. To ensure you meet these high standards, it's crucial to create a drink menu that satisfies all possible needs. This menu could include craft beers and worldly wines from local breweries and vintners. Although cocktails are often a crowd favorite, there may be attendees that are alcohol-free. In an attempt to please everyone, creating a delicious "mocktail" could be a big hit. An example of a non-alcoholic drink could be a sparkling peach and thyme mocktail made up of sparkling flavored water, thyme, and fresh peach slices. The goal is to make a drink that stands up to the ever-popular alcoholic cocktails.
Finger Foods
There is nothing worse than not fulfilling guest's hunger, resulting in hangry and unhappy attendees. The prime time for hanger is the stretch of time before the main meal. During this time, there is usually a lot of mingling and drinks. Instead of being rushed to get out food, placing easy to eat finger foods around the venue would not only delay the guest's rumbling stomachs but also give you more time to perfect your dishes. If guests can snack at their own pace while walking and talking, it will allow for more time to network and enjoy themselves. Popular finger foods for this year include charcuterie boards, mini tacos, and any food served in the form of a shooter. Taking any dish and serving it in a creative way will elevate the experience and make your delicious creations memorable. When you're amidst the menu planning process, keeping this year's new trends in mind will increase the level of success for your catering business. Let's make this year the trendiest year yet!