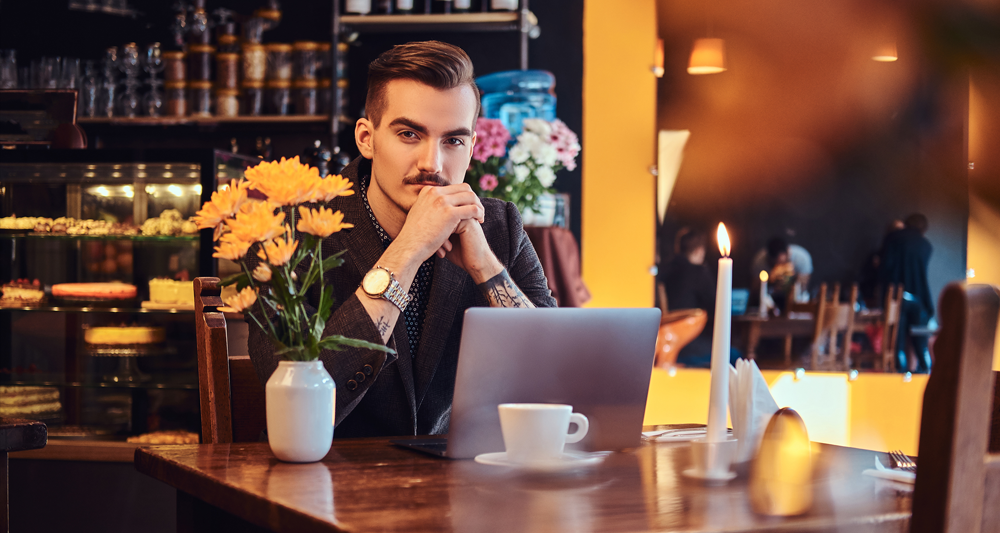 Whether your marketing team is considering building a new website or looking to revamp your current one, you've landed on the right page. We compiled and condensed a checklist of the key features that your website needs to increase leads and gain new customers. Like the rest of your sales staff, the pages of your website work together as one cohesive unit delivering an irresistible experience.
A brilliant landing page with a clear overview of your company and its capabilities is only the beginning-let's dive deeper into your best sales tool.
Catering Website Features That Translate into Big Sales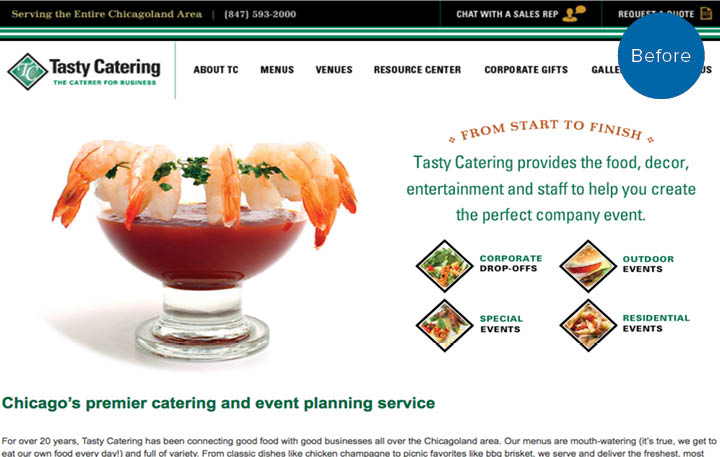 Demonstration of Experience and Local Expertise
Sharing your story and introducing the people who are proud to continue it is the springboard for explicating your knowledge. Known as the "about us" page, this section is often one of the top five most frequently viewed pages on a caterer's website. It grounds your team in history and unwavering success. Extending upon this are the following pages:
• Venue finder: Partnered with the most popular local venues, your catering team makes finding the right location for each event effortless.
• Local partners: Networked with the best in the business, your experts connect clients with local professionals who bring event visions to life.
• Blog: Housing your in-depth knowledge, active blogs help build the three pillars of SEO: authority, relevance and trust.
A Sample of Your Catering Services
Creating event experiences that call upon all five senses is the best way to increase the engagement of attendees. And the best catering companies showcase their ability to do this first and foremost through their website—bringing in and retaining visitors with a modern and mobile-friendly design. High-resolution photos should be prominent on every page, but especially the ones specific to your services and menus. For each type of event, let potential clients eat with their eyes and imagination.
Real Life Connections
It takes time to build trust. So while a content team that is well versed in the catering industry helps you connect with your target audience, let past clients do the talking. Simply listing notable businesses and clients that you have had a great impact on sends a powerful message. And this is even more effective when accompanied by radiant testimonials. Sometimes you have to ask for these, but other times they come forward on social media—one reason to link to these other marketing channels.
Every chance you get to shine a spotlight on past events you serviced is a phenomenal opportunity to get more qualified leads. Case studies are powerful marketing tools that speak to your specific target market. This form of storytelling has the potential to engage visitors' emotions and spark their desire to initiate the event-planning process.
Instant Gratification
When individuals and businesses have a question regarding their upcoming event, your website and talented team provides a rapid answer. This is why live chat and contact us buttons on every page are so important. An enticing contact page is always a must, but you never want a client to be more than one click away from taking action.
Your contact us page often has the final impact on potential clients before your sales team has the opportunity to do its job. Make sure it gives them the leads they deserve while providing visitors the immediate satisfaction they crave.
If you too want immediate results, our team is here to help you. Aligned with your goals and backed by the experience they call upon, our marketing team is a natural extension of your company.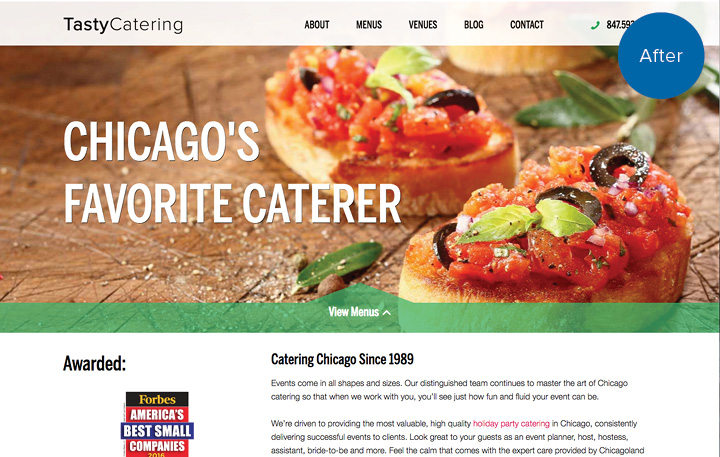 Graphics: Tasty Catering Before and After