Show Only What You Want
You determine which information appears on your custom event prints, and where that information appears. Include your company logo, format fonts, change or suppress various details. The decisions – and the control – are yours.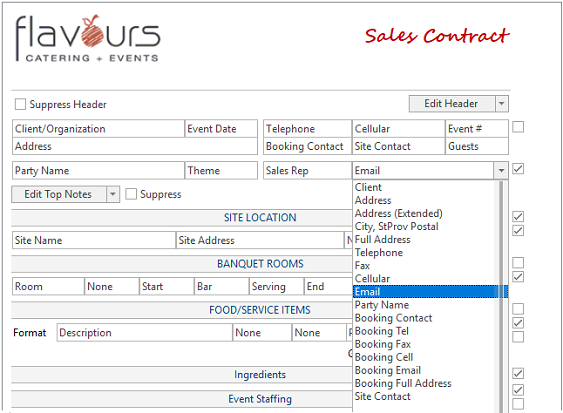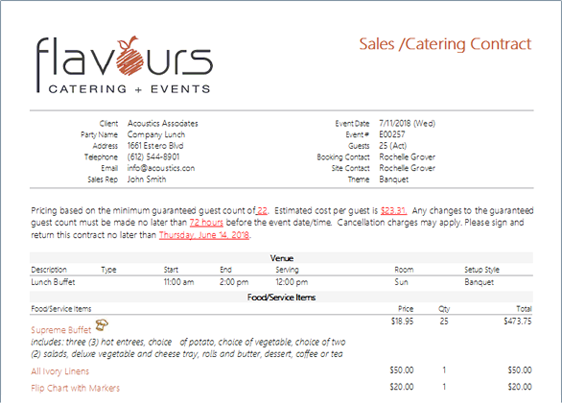 Merge Details from Any Party
No more wasting time managing multiple documents. Prints you create merge information from any event – so one print can be used over and over to reflect different party details!
"I have the flexibility to use useful information in a variety of prints that I can custom design to fit any need. Thank you for the tools and support to keep this hectic business running smoothly!"
Tim Garner
Cuomo Catering

Give Prints the Power to Think
Powerful tools like formattable merge fields let your custom prints make dynamic changes based on your custom conditions. For example, tell your print you want the contract signed and returned by ten days from the current date, and watch it calculate that date for you – automatically!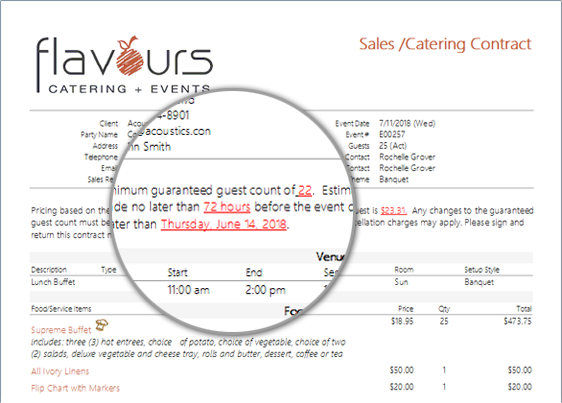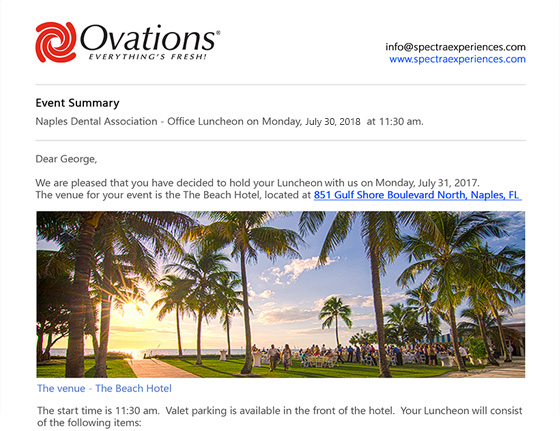 Make Your Customers Say Wow
Add eye-popping images, colors, fonts and other details to your custom prints that will make your customers sit up and take notice!
"Caterease is fantastic! It is simply the best software program I have ever used. It is very user-friendly and easy to learn. The prints and reports are so flexible, yet very professional for the client to receive."
Wendy Gates
Commonwealth Caterers

They Reflect Your Vision
The powerful Marketing Tools Package option lets you create any custom print or email layout you can imagine to reflect your specific company image. There are no limits – it's all up to you and your creativity.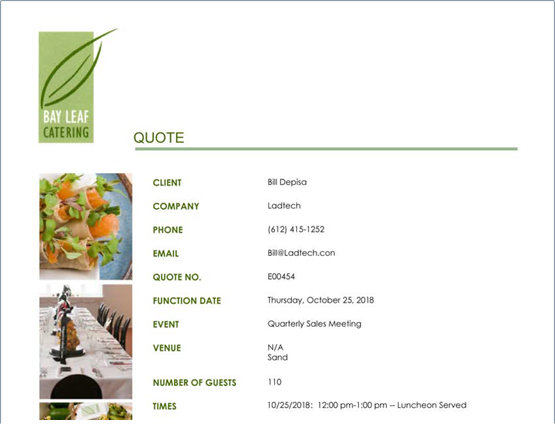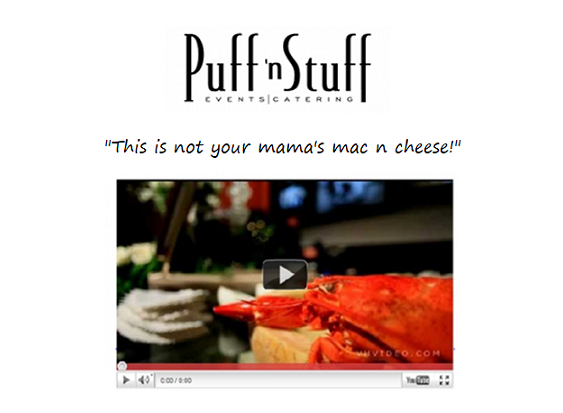 Include Hyperlinks to More Material
Include custom hyperlinks throughout your prints, or even images that act as hyperlinks! Point your customers to videos, pictures and other resources on your website.
"Caterease is an essential part of building catering sales. The ability to customize prints, menus, and events is a must for both small and large scale caterers. We would recommend Caterease to anyone looking to develop their sales process and deliver an efficient catering service."
Bridget Wagner
Blue Ribbon Restaurants

Design Dynamic Custom Emails
Insert custom merge documents as the bodies of outgoing emails, with all details merging in from the current customer or event. One dynamic letter used over and over – looking unique every time!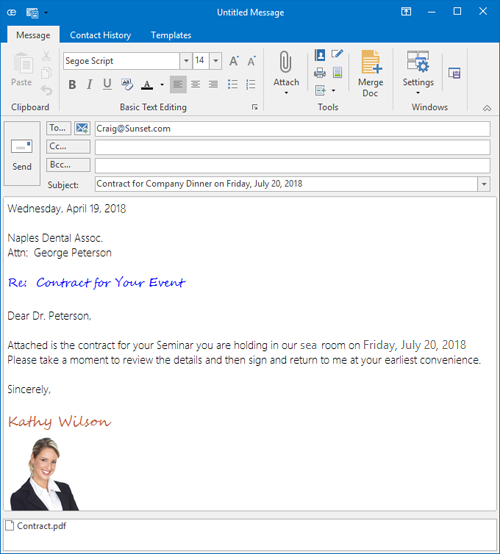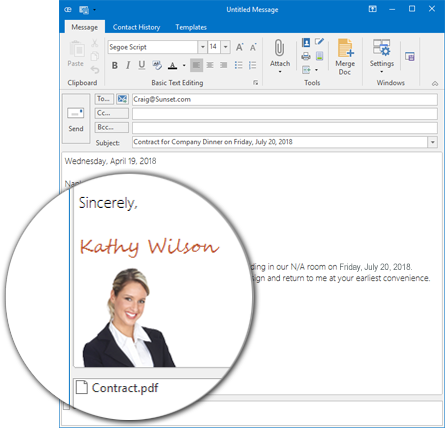 Simplify Emailing Automatically
Email prints directly from Caterease, and have them automatically attached to your outgoing email. All emails originate from your existing email account – so all return correspondence automatically goes back to you.