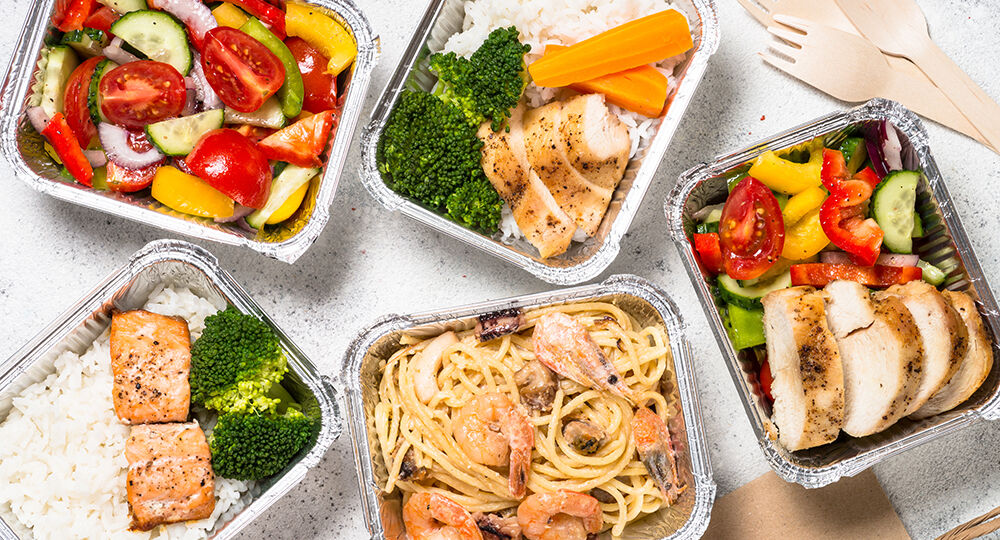 As a result of COVID-19, all social gatherings have been put to a halt nationwide. Catering companies feel the immense impact this has had on them and their employees. Owners have seen their companies change overnight due to the coronavirus, and they must get creative to adapt to these modern times and keep their businesses running.
Delivery and Takeout
Due to the circumstances revolving around COVID-19, the only way for catering companies to still bring in some money is to offer delivery and takeout options for their patrons. One way to generate business is to provide family-style meal packages for delivery. The meals, which feed four to six people and come oven-ready with heating instructions, can be delivered right to a person's house. If COVID-19 has taught us anything, it is how much we need and crave affection, and to interact with other humans. By making sure to include thank you notes in the bag is an excellent way to let the customers know you appreciate them and show that you care.
Including the business card from the establishment is essential, so that the customer knows who to contact if they have any questions or concerns. Adding a business card in the bag gives patrons a sense of security that safety is important to them. Most importantly, including the name of the person handling the order gives it a nice touch of hospitality, as well as accountability and traceability for peace of mind.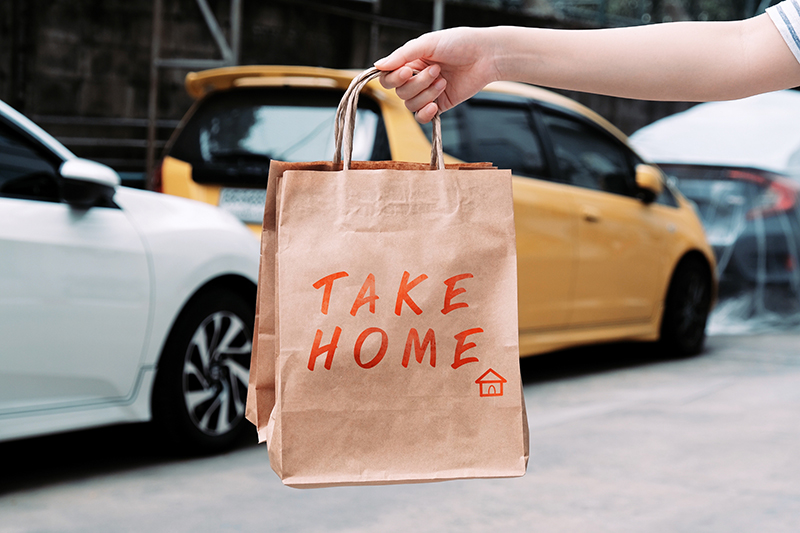 New ideas and New Menus
With delivery being the only option now to offer to customers, catering companies have had to think of creative ways to cater to their needs. One way catering companies have adapted is by creating food that can sustain the trip to a customer without becoming soggy or compromising on taste. Some catering companies have even added heating instructions to the deliveries so customers can enjoy the whole meal.
Also, creating new menus every week keeps it so that the customer does not get tired of being offered the same food week in and week out. A new menu every week is a great way to market your business; it grabs the attention of customers who are anticipating what each week's menu is going to be. Including plant-based meals is a smart way to gain more customers. The trend lately, especially among Millennials, is to include more food good for their body and the earth into their diet. By adding menu items with plant-based foods, you can market yourself to a larger group of people.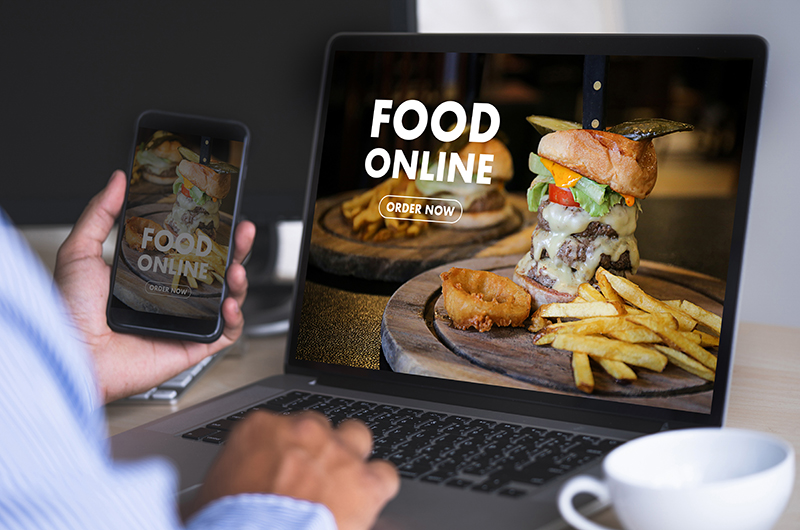 Lending a Helping Hand
It is a scary and uncertain time for everyone. Many people do not know what's to come. But, let's not forget that there cannot be darkness without light. Now is a perfect time to give back to those in the community. Donate meals to those on the front line, such as doctors, nurses, police officers, and firefighters. COVID-19 also has made it a difficult time for children as well, especially the ones who rely on school for their only meal. Companies can create boxed meals for at-risk children and families to help the community.
Most catering companies have had to lay off most of their employees to stay afloat. Letting go of employees is not what anyone wanted to do, but due to the unfortunate circumstances, it is what had to happen. And although you may not be able to employ them, you can still support them. You can assist your employees by providing them with food, so they are never hungry or having to spend money they need for essential bills on groceries.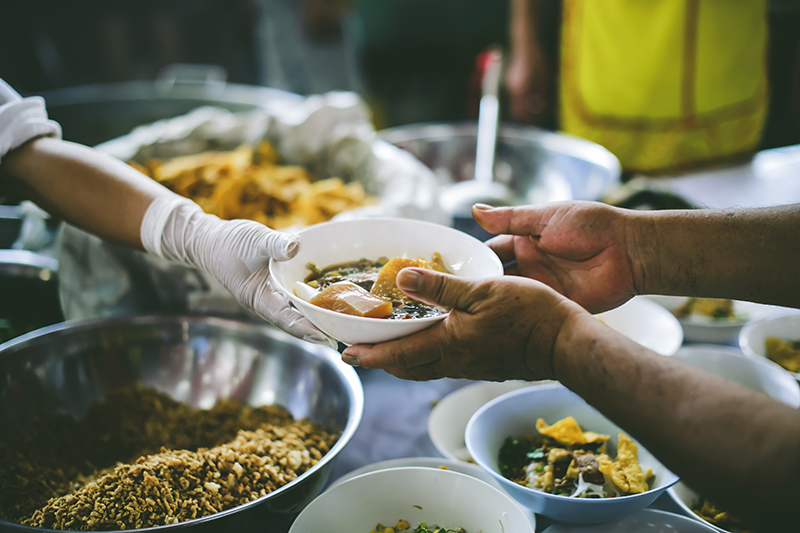 Show off Online
Now more than ever, creating content for social media is critical, you want the public to know you are still in business and eager to provide them with delicious meals for pickup or delivery. To stand out in the cluttered social media content happening now, catering companies need to get creative when posting.
It is ok to show off your cleaning practices. You want the community to know you are talking about all the necessary steps to keep your workspace thoroughly clean. Showing off good hygiene practices done by your employees on your social media platforms gives the community the ease of mind that it is safe to buy food from you.
The hashtag #postponedontcancel that has been circulating among catering businesses' social media page is to bring awareness to the fact that catering companies still need events to get booked, and that if you had an event scheduled for this Spring, it is ok to postpone the event. It is vital for companies to postpone events and not cancel them altogether, so they do not have to offer full refunds, and still have enough money to keep the company afloat. Catering companies are now giving some event planners the option to put down a much smaller deposit than they usually would allow, to provide a little bit more cash flow into the business.