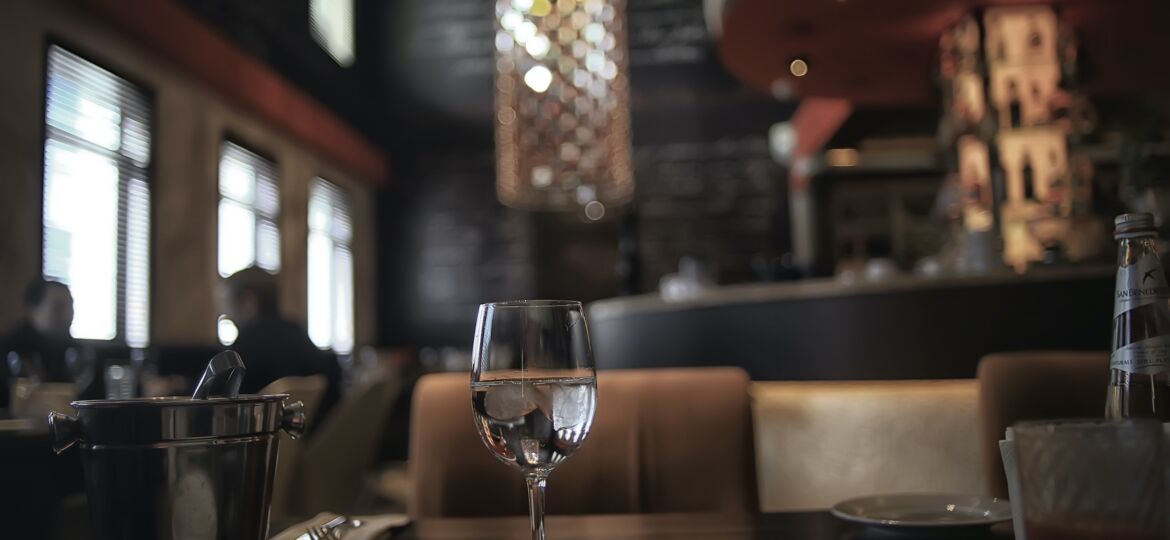 Well, here we are. Amidst the Coronavirus pandemic. We want to start out by saying, we hope everyone is doing well and is staying healthy during this crazy time. We will continue to be here in order to help and support your business. The health and safety of our customers, partners, and employees are our number one priority. We are fully prepared to navigate through these unique circumstances and will keep your confidence in us at the forefront of our thoughts and actions.
During what feels like Armageddon, people all around the world are experiencing major inconveniences due to the madness this virus has caused. From a lack of toilet paper availability, grocery store pandemonium, and what feels like a lifetime of isolation, there is no way to avoid the effects of COVID-19. This especially speaks true to all the catering business owners, trying to stay afloat in a time where catered events don't hold a place of priority in people's minds. It's hard to think about hosting an event and hiring a caterer when "social distancing" and quarantining is being practiced. Many states have been mandated to keep gatherings limited to 10 people or less. This rule, along with the haunting thoughts of a pandemic virus, can make for a lack of motivation to attend or host an event. Although it's understandable, it doesn't make it any easier. Below are some ways caterers and food business owners are combating this event dry spell.
When in Doubt, Take It Out
In a time where people are quarantined, restaurants are closed, and events are being canceled, offering a delivery or take-out service can be your saving grace. Implementing these services during a time where many restaurants are shut down will help your business remain an option. This will especially pay off when people's coronavirus stockpiles become diminished after the first two days of being quarantined (when people are trapped at home, no snack is safe). Not only will this option benefit your business and hungry customers, but it will also aid in the ability to provide jobs and paychecks for your employees. If delivery and take-out is not something you've offered before, it's essential that you inform and educate people on the new service.
Come Together
There's no better time for people to come together than in the midst of a crisis. It can be easy to feel alone and helpless during such a scary time. Although your catering business may be struggling, it can be helpful to connect with people and understand that it's happening all over the country. Take this time to reach out to other local restaurants, caterers, bartenders, and service industry employees who can relate to the same situation. Not only will this grow your network, but this could result in collaboration and guidance. Talking to others within your industry, whether it be through Facebook groups, Skype meetings, or discussion boards, can help resolve some issues you're having through mutual understanding and teamwork. Even if it's just figuring out what your plan is, what the next step is, or how you can all work together, there's something so powerful about coming together as a community.
Meet Your New Best Friend, Gift Cards
Nothing is certain, now more than ever. While there are many different measures you can take, there is no way to guarantee revenue. In order to ensure at least some sort of revenue and stability for your business, focusing on selling gift cards and vouchers is a step that many restaurants and caterers are taking. Selling vouchers will create a sense of relief when it comes to securing customer returns once this hysteria dissipates. During this crisis, customer loyalty could ultimately save your business.
Undoubtedly, COVID-19 is a virus that has flipped the lives of many upside down. It's important to remember, though, everybody is dealing with different battles, and it's so important to support others and their businesses. This will pass, and businesses will recover. Taking important measures and doing what we can in order to weather the storm is the only thing we can do. Business and money aside, stay safe and healthy because, ultimately, that's the most important.