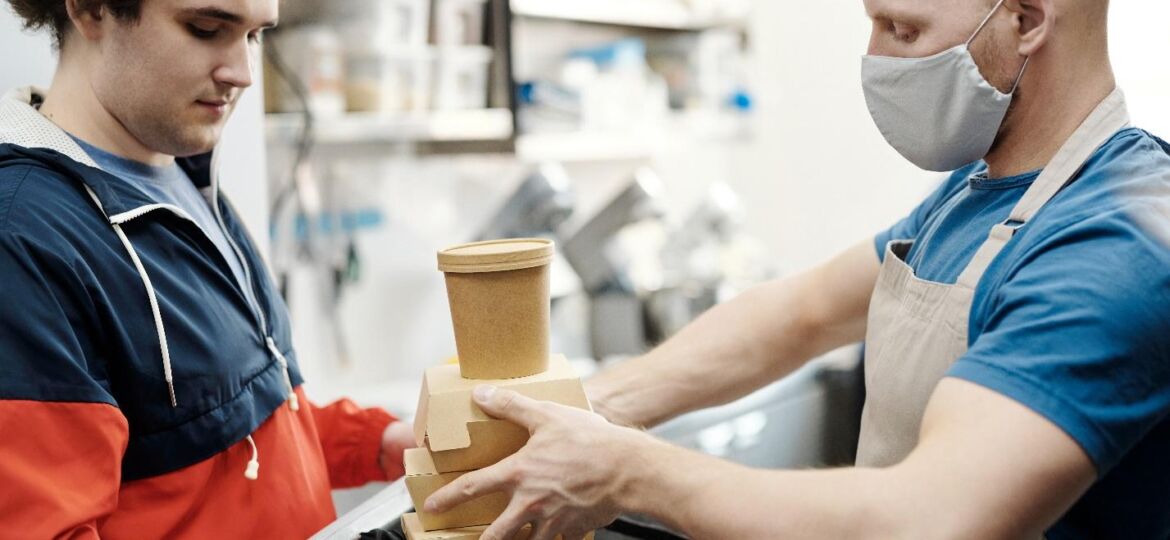 The hospitality industry, including restaurants and hotels, were hit the hardest during the COVID-19 lockdown. As businesses begin reopening, restaurants have to rethink their operations entirely. Customers are now more concerned about their safety, and going to a restaurant for a night out with friends feels like long-lost reality.
Implementing social distancing practices in restaurants requires a lot of planning and redesigning. To accomplish this, many restaurants are taking creative measures to make their customers feel safer. Restaurant owners are trying it all by using restaurant sneeze guards to place physical barriers between tables. Check out the following four changes that restaurants are implementing in their interiors to keep customers safe.
1. Making more room
The most common change observed in the interior across most restaurants is the reduction of indoor sitting capacity. Restaurants are reducing the number of tables and booths by at least 50% to implement social distancing measures.
By making more room, the distance between customers is easy to maintain, and the employees also feel safer. Physical barriers are implanted between tables to reduce the risk of contact.
By putting occupancy limits on their restaurants, owners are gradually breaking out of the density model that has followed throughout the history of dining services.
2. Incorporating design that ensures safety
COVID-19 has forced restaurants to redefine interior design to ensure the safety of their customers. Some restaurants are using plexiglass barriers between tables and at ordering.
Bar tops have become deeper, and sneeze guards are the new norm. Restaurants are now moving away from hard-to-clean objects like soft and porous surfaces. Cushions, carpets, and couches are being replaced by plastic, stainless steel, and other reliable surface alternatives.
Many restaurants offer digital and online menus to minimize contact between employees and customers.
3. Redefining décor
Many restaurants are bidding farewell to traditional tabletop décor to minimize objects that will require cleaning. Things like lamps, flowers, candles, menus, and even tablecloths are slowly going extinct. Disposable objects have made a return in terms of serving food.
Some restaurants have channeled their creativity in these challenging times, by using mannequins and stuffed animals as attractive yet safe décor to ensure that customers don't sit too close.
4. Expanding outdoors
Outdoor dining is back, and it seems like it's here to stay. Governments are granting special permissions to restaurants to make seating available on pavements and streets. Outdoors are much safer in terms of transmission and longevity of the novel Coronavirus on surfaces. Some restaurants have entirely closed off their indoor dining areas, and have switched them to an outdoor setup. The beginning of summer saw outdoor tables with umbrellas as customers slowly started becoming comfortable with the reopening.
5. Setting up sneeze shields
The Coronavirus's primary method of transmission is through air droplets (i.e., sneezes and coughs). Due to this reason, many restaurant have begun to set up sneeze guard glass in different areas of their facility.
Some of these "shields" have been set up in areas frequented by customers, such as waiting rooms. Sneeze guard glass can be installed between seats in waiting rooms to create a physical barrier between customers to keep away from infected people with the virus.
These panes can also be used to protect staff who interact with customers often. Restaurant receptionists are especially susceptible to catching COVID-19 due to a large number of face-to-face customers each day. Installing these glass barriers at reception desks allows receptionists to continue interacting with staff and customers more safely.
6. Routine Disinfection
Routine disinfection is critical to protect yourself against Coronavirus since it can linger on surfaces, which increases its risk of spreading. Doorknobs and countertops are the types of surfaces that are in frequent contact with people and may harbor Coronavirus.
It is necessary to disinfect these surfaces to mitigate the risk of others coming into contact with the virus. Businesses should provide disposable wipes to their employees so that everyone, besides the cleaning staff, engages in regular disinfection.
Conclusion
Many restaurant owners are hiring commercial fit out companies to help them design their interiors.