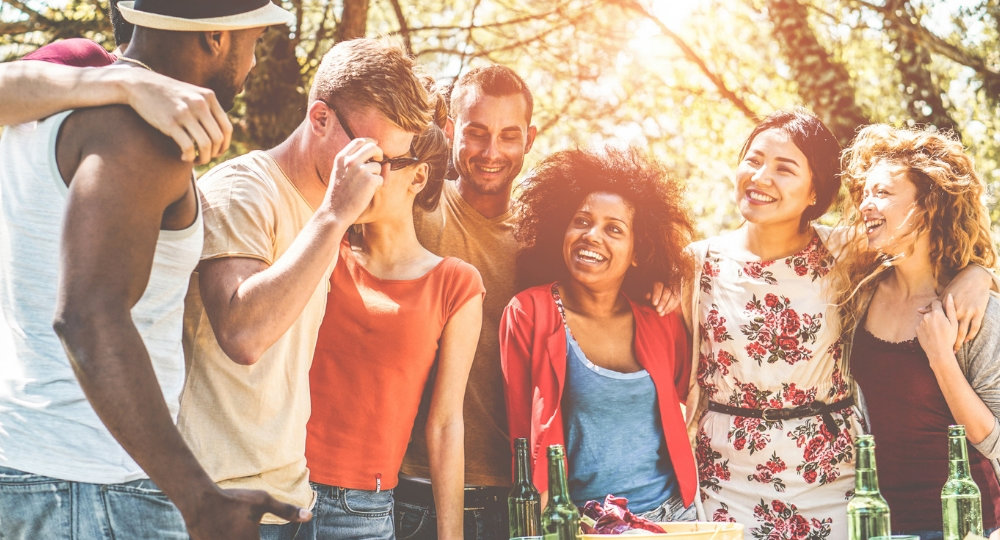 An alumni event is more than just a friendly reunion between former schoolmates.
It's an occasion to continue ongoing relationships with a university.
Building and maintaining an engaged alumni network benefits the school, but it's not simple to approach the alumni at the end of the year and then suddenly ask them to support, donate or pledge something.
The school relies on an engaged alumni network for their skills and expertise. If the graduates are well-informed and updated about the university or college and on what other alumni are doing, they are likely more motivated to give back.
When the alumni are engaged, they become the ambassadors of the school.
Here are some of the ways to engage the guests at your next alumni event:
1. Harness the power of social media.
Social media platforms are integral for any getting individuals excited about any event. If you need to kick off the campaign for your next alumni event in 10 months, then you have to use social media's reach now.
Create a social media group or page for the event and actively post updates and news about the school, the alumni, and the actual event. Post throwback photos and old videos for the fun and nostalgia. This will attract more reactions and engagement on social.
The beauty of social media is that it can promote high visibility and connections. Engaged alumni networks will be more inclined to share the content of the page, which will generate reach to potential guests.
2. Hold meaningful and relevant activities before the big reunion.
Encouraging the alumni to attend the event is more than just about seeing old and familiar faces at the reunion. Most of them are going to travel and dedicate a few days for this event. It should be worth their time. It should be meaningful and relevant.
Most organizers equate alumni engagement with a fundraiser to benefit a charitable organization. But you may also mount other activities a few days before the big party, such as:
• a job fair or a mentorship program for the undergraduates
• a structured networking activity for the alumni
• a volunteering activity for the school
• a breakfast with grinding-your-own-coffee meet-up
• a weekend family barbecue or picnic
• a casual luncheon
The programs don't necessarily have to be tame and mundane. One college, for instance, made a fundraiser activity more fun by turning it into a bracket giving challenge assigned by class. It encouraged friendly competition just like in high school but it also made the alumni more receptive and interested in going to the reunion. The challenge also raised a lot of money for the school's advocacies.
3. Keep the audience segmented.
Use segmented approaches and tones in your messages since the alumni network is composed of different generations. It will be more special to make the messages unique per class.
If possible, post a list of attendees per class on your social media page if you already have a confirmation of who's going to the reunion. Perhaps ask influential people in each graduating class create a video to be also posted on the page to encourage the rest to attend.
The key to making an alumni event successful is to consistently engage the alumni for the whole year. You want the guests to feel that they truly are stakeholders of this network and not just someone to tap for help when needed.
Engaging your guests at your alumni event will be a breeze once you put together some fun activities and other ideas. Discussing the in-depth activities and other insights with former classmates is just what you need to make it an alumni event that will be impossible to forget.