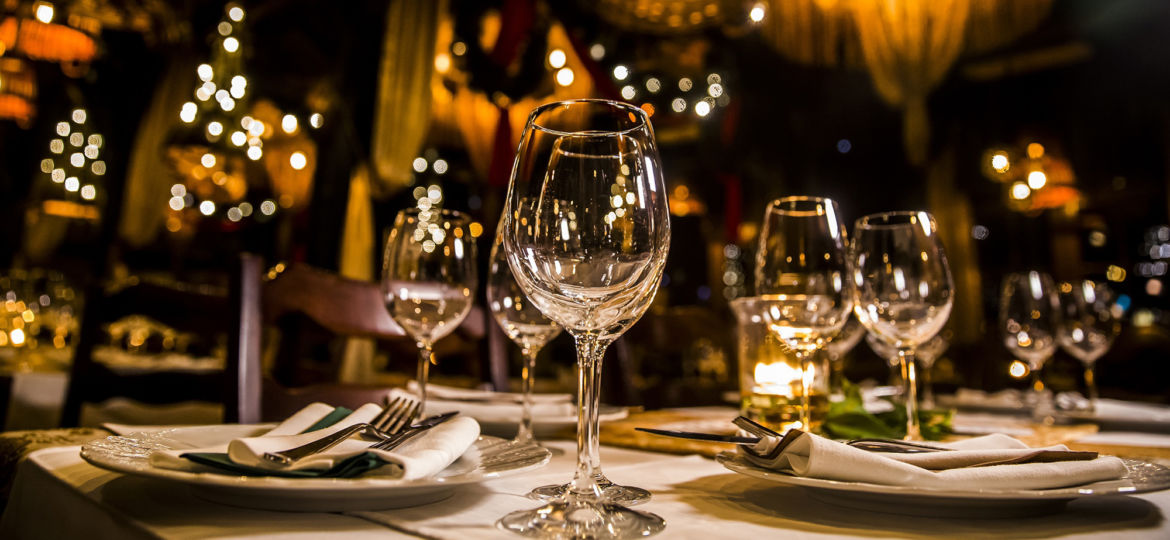 It may be hard to hear, but, the summer season is coming to an end. With fall quickly approaching and cooler weather inevitably knocking on summer's door, event planners need to prepare for the changing of seasons. These past months have been all about outdoor parties, weddings, and relaxed evening soirées. A beautiful warm day with green grass, chirping birds, and fruity cocktails is hard to mess up (unless of course, you hate happiness and sunshine). Don't get me wrong, the fall and winter seasons can bring a lot of joy with all of the holidays and fun decorations (bring on the jack-o-lanterns and tinsel). The challenge with the colder seasons comes with the confinement of planning an event in an indoor space. Nature and good weather are automatically a booster for any event, making the planning and organizing a much easier job. With an indoor venue and glacial temperatures outside, guests tend to require a little more convincing.
Taking a common indoor space and transforming the contents within its walls into something guests are thoroughly impressed by takes a lot of work and creativity. Not only are guests faced with the fact that it's an arctic tundra outside but, they are most likely still mourning the loss of the beloved summer weather. Turning around the guest's mood and shifting their expectations is the goal when planning an indoor event during these fall and winter months. It may sound obvious and straightforward, but, one of the ways you can elevate an indoor space is by paying close attention to detail. If it's snowing, will your guests need coat racks? Space heaters? Extra room for wet boots and umbrellas? These are all aspects to consider when you're dealing with a limited amount of space in a venue. When the weather is anything less than enjoyable, it can be hard to find the desire to leave the warmth and comfort of your home. Creating a space and experience for your guests that made it worth leaving their home and venturing out into Siberia is what you need to keep in mind while planning.
When it comes to designing and planning out an event space, it's essential to consider all angles and perspectives. If you were the guest, would you be comfortable in the event space you created? If not, it may take a couple of trials before finding the perfect fit. Due to the lack of space available, it is also crucial to take into consideration room for socialization, placement of tables in regards to the restrooms, and ample space for the staff to work in. Planning an indoor event based on the guest's perspective will help ensure maximum comfortability.
After you have designed the layout and have an outline of how the venue will be organized, it can be beneficial to work with your vendors. Meeting with your vendors can create a more open flow and understanding of what they will be bringing to the venue on the day of the event. If your specific vendor requires a larger volume of space for equipment and workspace, it can be useful to know before finalizing any plans. If you skip this step and decide to leave the vendor's plan and equipment a mystery, it can bite you in the butt on the big day.
Lastly, a fun way to spice up an indoor event is by adding a personal touch. When sitting down with your client before planning the event, it can be advantageous if you get to know them a little. Learning about their hobbies, interests, or something important to them can be a thought-provoking addition to the space. For example, if the client is a wine lover, it could be interesting if you designed personalized wine labels for the event. The gestures don't have to be anything extreme but, adding something thoughtful can really tie together a special event!
As an event planner, it's your job to make the event appealing, whether it be indoors or outdoors. Some event spaces can be easier than others to work with, especially when you have to bring the "party" indoors. That means getting creative, paying attention to detail, working as a team, and adding personal touches. Finally, don't be afraid to take a little risk and go the extra mile to really bring your indoor event space to life this fall and winter season.