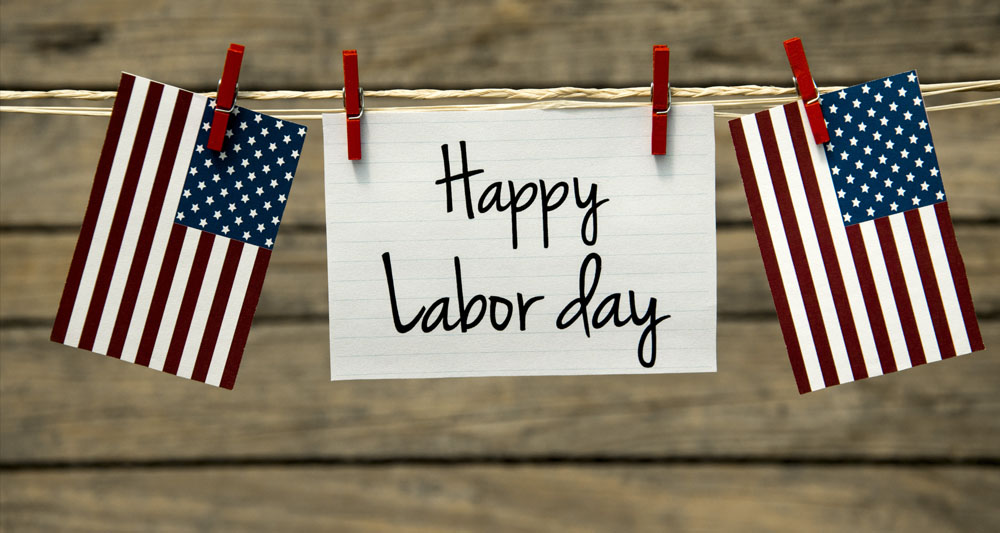 Labor Day is known as the closeout holiday to the summer season. Even though most people are off work and kids are out of school, it's a busy time for many event managers. As an event manager, your goal should be to get as creative as possible and give your event guests something memorable as they head into the fall and winter seasons.
We put together our favorite event ideas for Labor Day that will bring your event to the next level below:
1. BBQ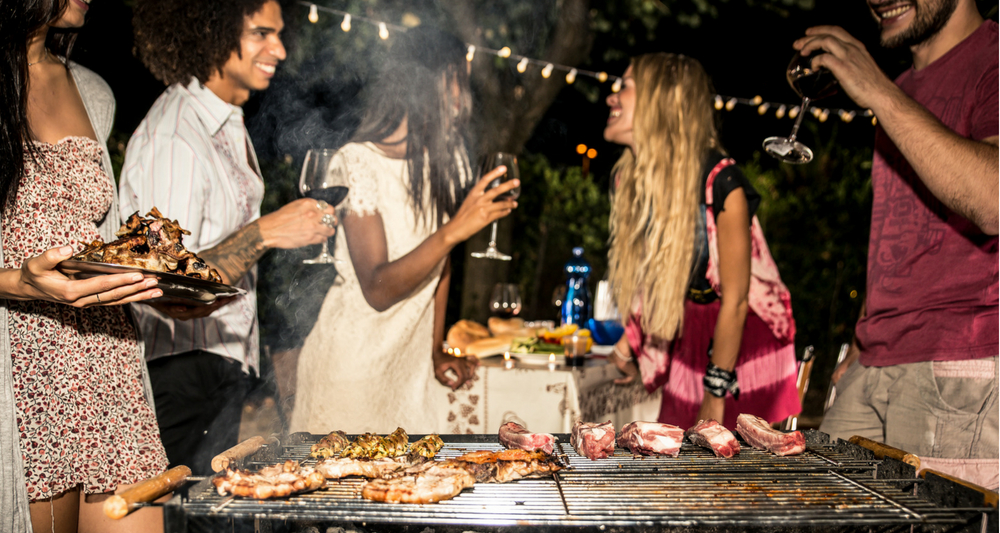 Decorative/Party Items: A grill and a great seating area are the basics needed. You can add accents to engage the atmosphere like great lighting and killer decorations.
Menu: Hot dogs and hamburgers are a must. Then any side items like baked beans and potato salad are fun for barbeques.
Entertainment: A BBQ event is one of the main events associated with summer. Live music is always fun and just the sense of good friends and family coming together can be enough entertainment at a barbeque.
2. Beach Party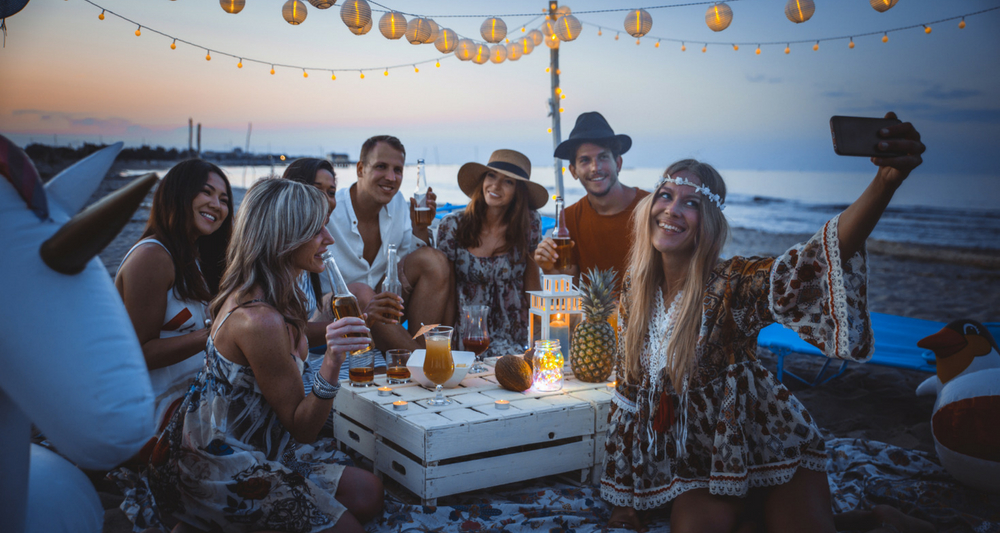 Decorative/Party Items: You don't have to live near the beach to have a beach party, but it sure can help. Make it all about the sun and the rays. If you're not near a beach, you can buy bags of sand to lay down and create your own sandbox.
Menu: Your main priority should be keeping people refreshed during a beach party. People want a variety of different beverages and snack foods.
Entertainment: Beach games are always fun and not very expensive. You can have beach volleyball, sand castle competitions, and more. Then if you are having a night party, good music is always appreciated.
3. Pool Party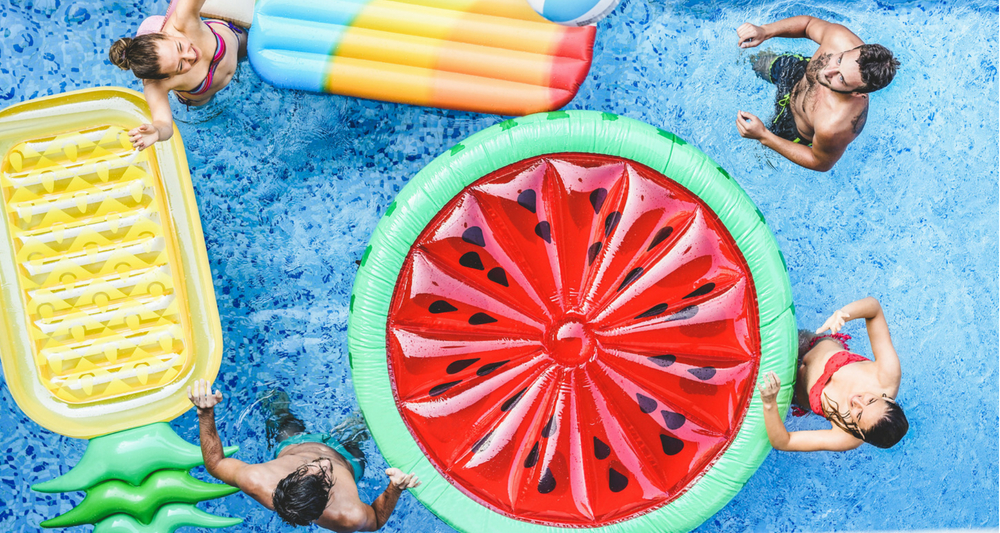 Decorative/Party Items: Any size pool will work. The whole goal is having a place for people to cool off in. Then you will want to have floats. You can have your guests bring them or you can supply them. Make sure you also have an area where people can lounge next to the pool for drying off or just catching some extra sun.
Menu: Basics are important for a pool party menu. Fruity beverages are always good and small finger foods are perfect. People don't come to pool parties for big sit-down meals.
Entertainment: Music is great for pool parties, and you can do things like hand stand competitions or a good old-fashioned game of Marco Polo.
4. Ice Cream Social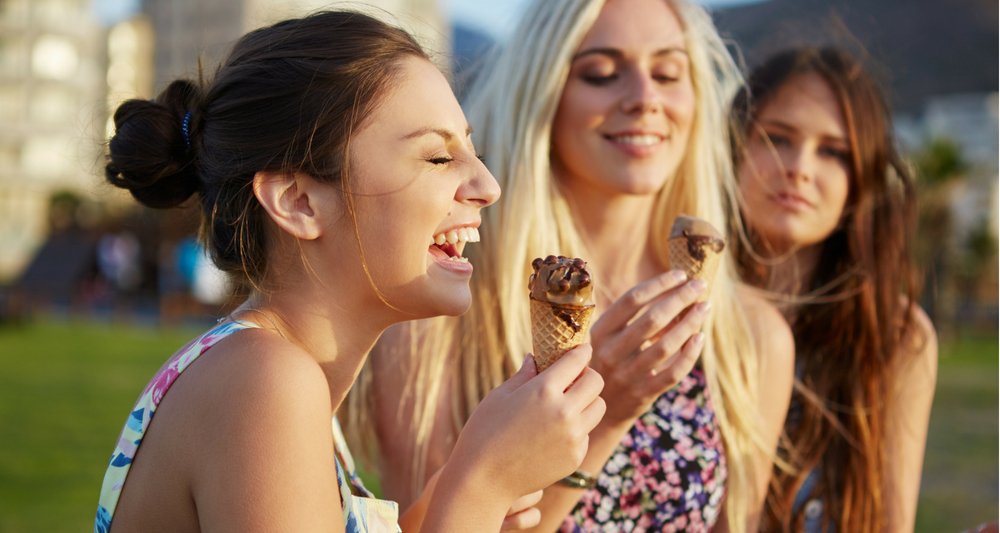 Decorative/Party Items: You need to have an adequate amount of serving utensils for the ice cream. There can probably be an unlimited amount of topping combinations a person can put on their ice cream. A good ice cream social is nothing without bright and happy decorations. Some good ideas for themes would be Willy Wonka and the Chocolate Factory or a Sock Hop.
Menu: A variety of ice cream flavors and toppings. Remember that you never want to run out of ice cream at an ice cream social!
Entertainment: Frisbee and corn hole are always good outdoor favorites, but you can't go wrong with just the basics of good people and good conversation at an ice cream social.
5. Picnic Party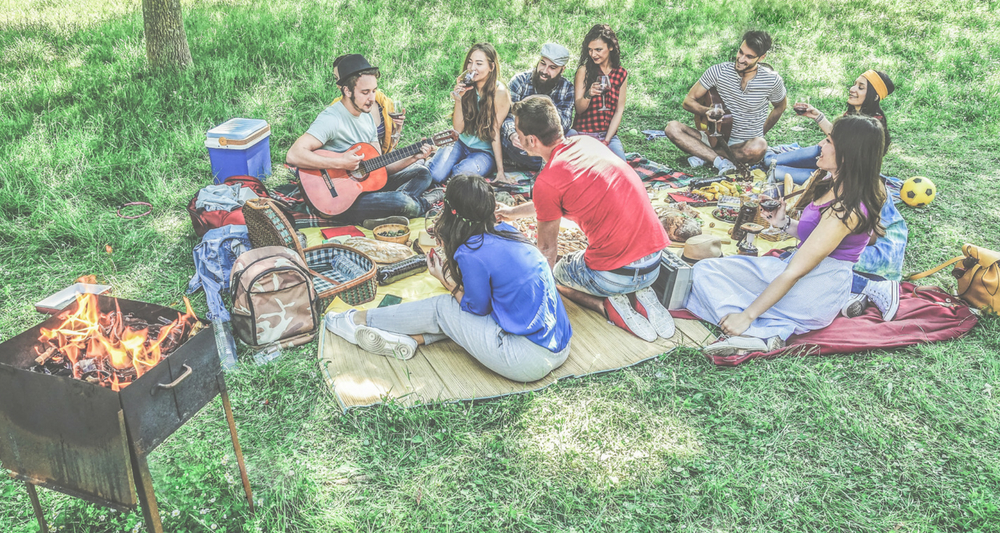 Decorative/Party Items: Picnic parties are simple. All you need is blankets, picnic baskets, and cutlery.
Menu: The goal of your menu is to have items that are easily transportable. Usually, items that make a mess or melt easily are not good for picnics.
Entertainment: Any outdoor entertainment is perfect for a picnic. You can't go wrong with a live show or park activities.
6. Movie Night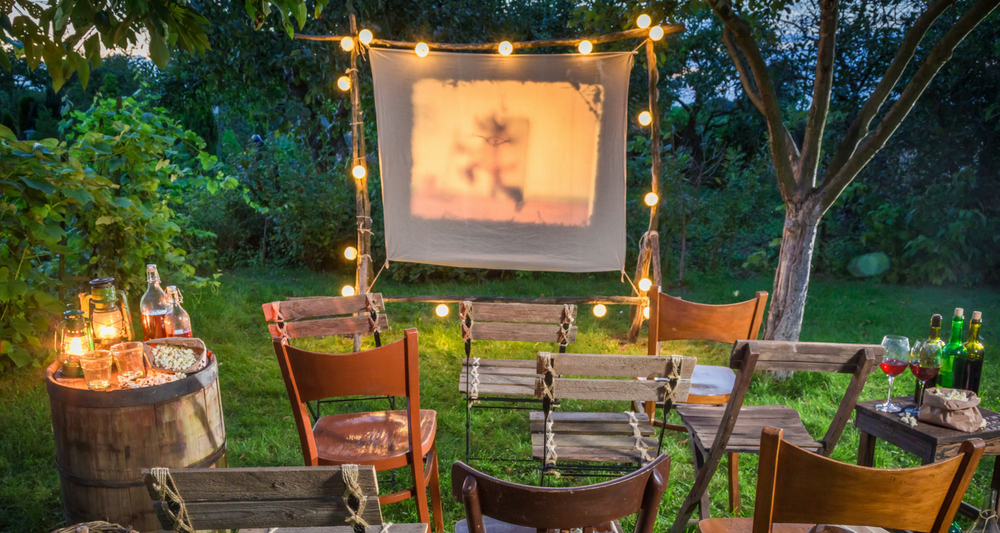 Decorative/Party Items: Projector screen, adequate seating, and lighting that fits the mood. Decorations should be minimal to not take away from the overall theme of the movie.
Menu: Make movie theater snacks like nachos and popcorn and have candy and soda on the ready.
Entertainment: Movies. Old classics are a must if you plan on having an outdoor movie night. If it's not outdoors, you can also rent out movie theaters for your event guests, so they can see anything that has just hit the box office.
7. Football Party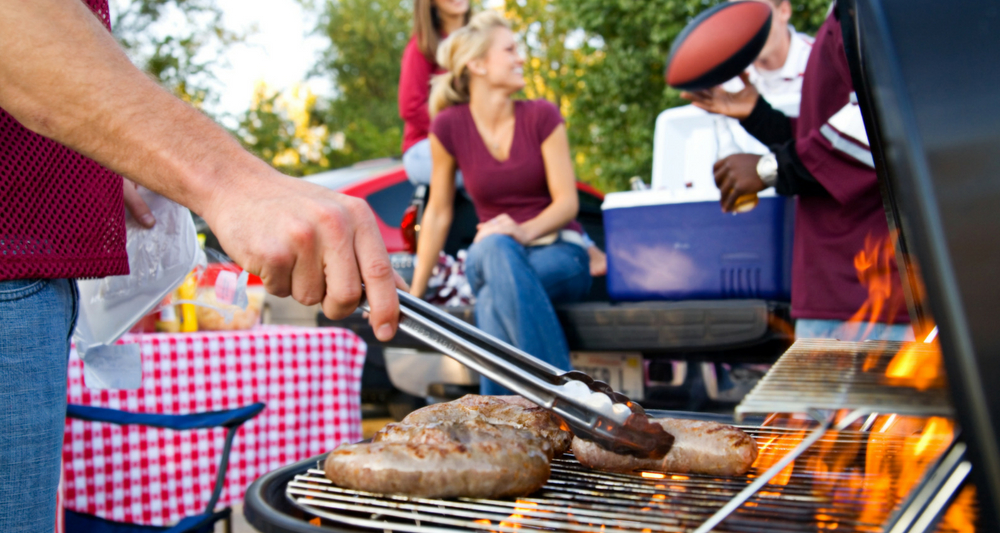 Decorative/Party Items: If most of your guests like the same team or it's split down the middle, you should have decorations that represent them. You can shop team swag like cups, pin-ups, plates, and more online.
Menu: Finger foods or snacks for food. Beer and soda are always great for beverages.
Entertainment: Labor Day weekend marks the return of the college football season. Make sure you turn the game on that people want to see.
8. At-Home Shopping Party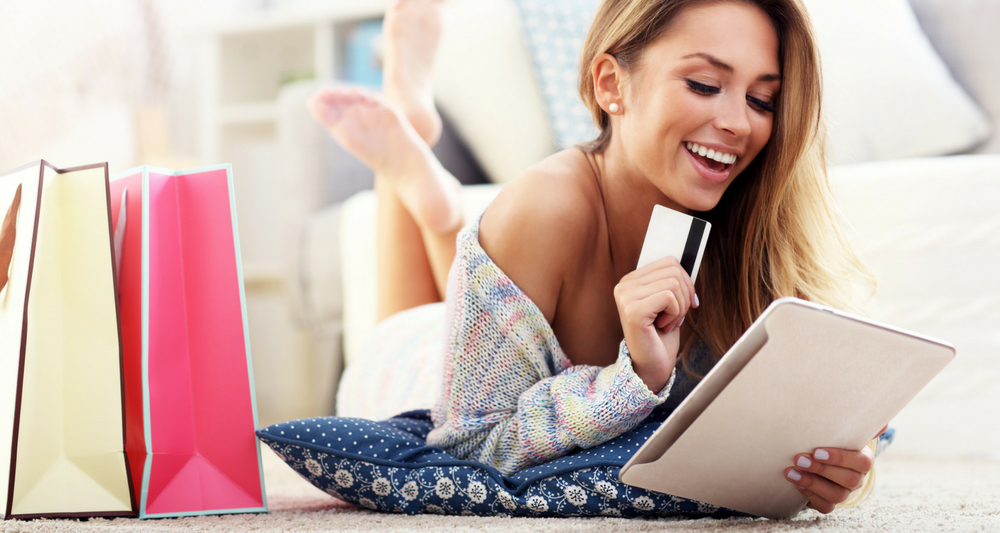 Decorative/Party Items: You don't need to make these parties overly decorative. A small intimate setting is always preferred because a great at-home shopping party is looked at as an alternative to avoiding long lines for every department stores Labor Day sales.
Menu: The focus of this type of event is the shopping so you don't want to have too much food, and have it take away from the shopping portion. Snacks are great, and people always love a fancy beverage.
Entertainment: You must have a product or products for people to buy at a shopping party. You can do contests or giveaways with a special discount to keep things exciting.
9. Daiquiri Tasting Party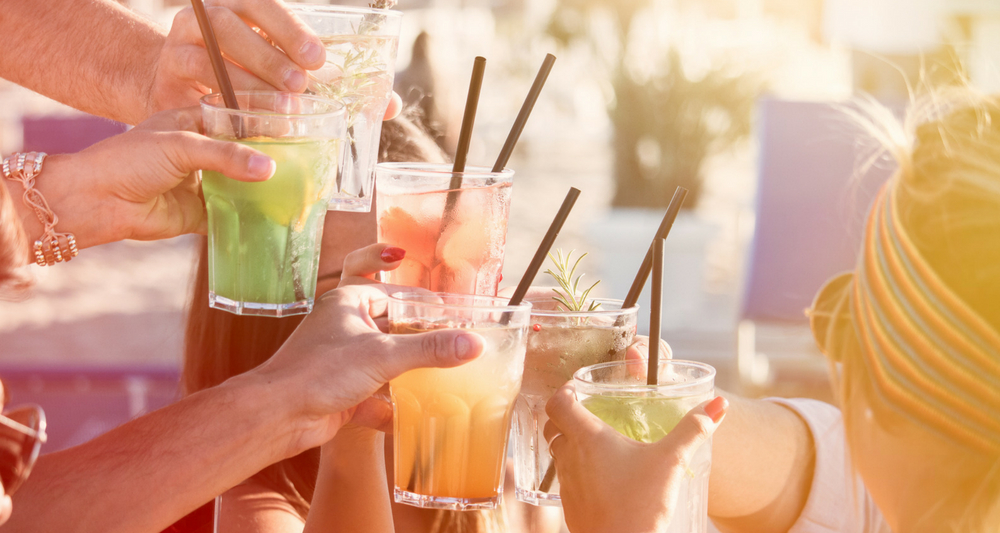 Decorative/Party Items: Special daiquiri glasses and a fun bar area are perfect.
Menu: You will need different flavors of daiquiris to satisfy different tastes. Additionally, don't be afraid to change it and do something different. People are tired of the plain strawberry daiquiris.
Entertainment: Have a bartender that takes requests for different daiquiri types. The combinations that people will come up with should be entertainment enough.
10. Patriotic Party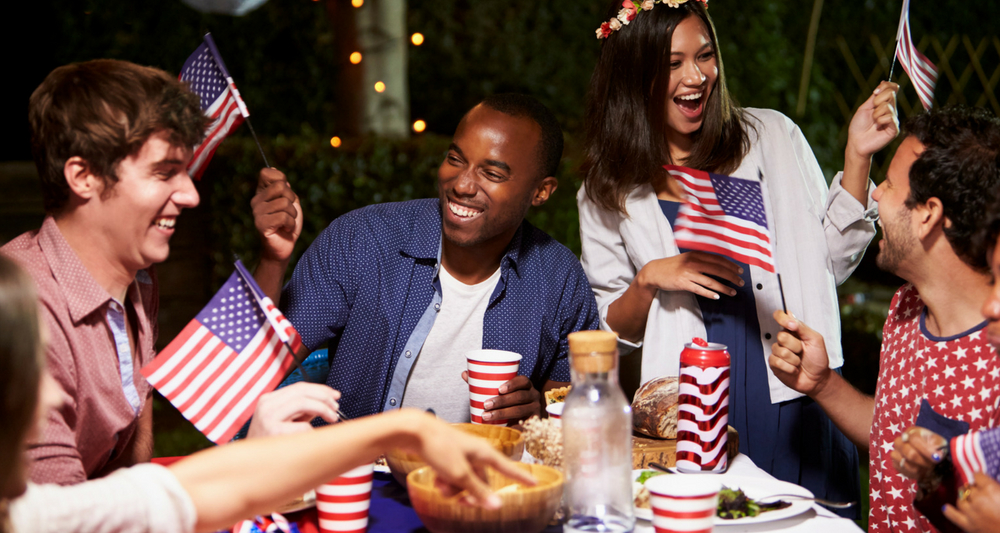 Decorative/Party Items: You need good red, white, and blue decorations for starters. This is also a very casual event so any fancy decorations or not required to pull off a successful patriotic event.
Menu: You should pull out the American favorites for this type of event. Just to name a few would be items like mac and cheese, potato salad, ribs, and some baked beans. Beer is a must for patriotic events, and for the non-alcoholic drinkers, you can serve soda or anything fruity.
Entertainment: Fireworks are great for every patriotic event. Depending on the venue, you can also choose to get DJ or a live band.
Want to learn how Caterease can help you this Labor Day? Request A Demo