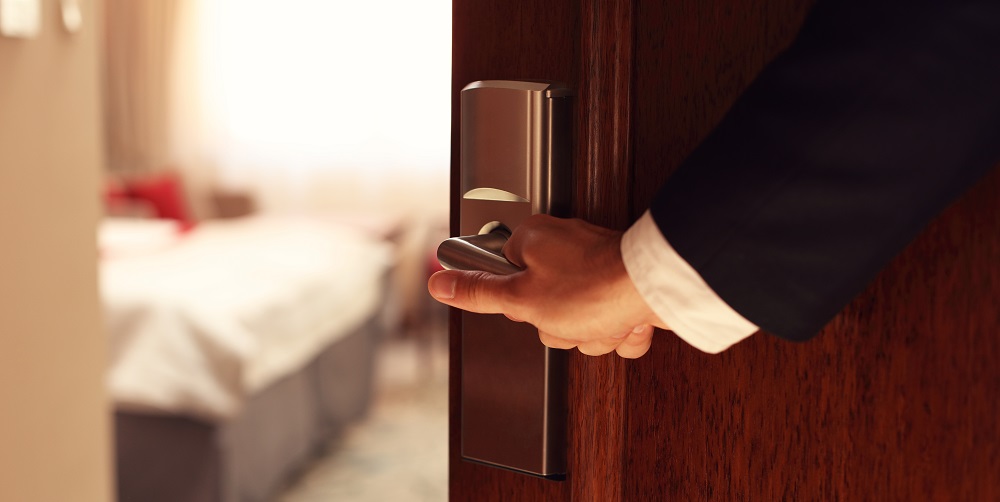 Hotels are business powerhouses. Big names such as Marriott and the Ritz Carlton host thousands of events across the world each year. A big reason they succeed at this is because of their marketing strategies. If you're an event manager for a hotel, check out our tips on marketing your event management services.
1. Provide A Quality Face to Face Experience
It doesn't matter if the guest is spending the night or using your hotel banquet room for the day, you should always strive to give the best face to face experience. Make sure each member of your staff is dressed to their desired role and they are clearly identified as what their job role is. You have to set yourself apart when it comes to your customer service. In a case study about the Ritz Carlton they mentioned, "Even if the level of customer service your company provides is excellent, if the style of your customer service delivery comes off as inauthentic–as scripted, stilted, or of the cookie-cutter variety–you're not going to connect with today's customers." That means you need to get creative and make your hotel a home away from home for all your guests.
2. Market To Your Non-Event Guests
Your non-event guests can turn into event customers if you do it right. Just like when a restaurant adds catering services, if people like your services than they will buy more and participate in other services you offer. Try advertising in your hotel and online that you do events. Allow people to take a tour of your banquet rooms while they are staying at your hotel. You never know, a couple could be taking a vacation and fall in love with your hotel as the place they choose to get married at.
3. Market To The Right Audience
Every business is different, and the type of marketing channels needed to be successful are also going to be different. The hotels at Walt Disney World market themselves differently than the Sandals resorts in the Caribbean. The reason is because they are in different locations and attract a completely demographic. Sandals resorts are great for weddings and are known as hotels for couples. While Disney World is known for families, and they are also located in large metropolitan area, so conferences can also be very attractable.
4. Watch Your Budget
With all the different marketing channels out there, it can be very easy for your marketing budget to get out of hand. If you're a new hotel just starting out, then social media will be where you want to start. You can run paid ads for just a few dollars a day to build up an audience. Your paid ads could connect right to your website. Then your website could be a great place to collect leads for both events and non-event customers. While TV is probably the most expensive marketing channel, you may want to wait on that platform until you have a very established brand. Advertising on TV at the wrong time or the wrong channel, could be a big waste of money.
5. Kill It with Your Event Prints
From the event proposal to the BEO, it's important you have the right design and printing service for your hotel. If you cut corners and use something that might be cheaper at the beginning could cost you in the long run. People don't want to work with a hotel that gives them unclear or unprofessional prints. You should look for a service that easily uploads your logo and aligns the costs and line items clearly. Additionally, make sure the service choose can include all the costs and services you will be providing. If you leave anything off, it could irritate your customer.
In the end….
Hotel events are a huge market. They allow events to not only host local guests but also people from out of town. They provide a greater sense of convenience and services than most other types of venues cannot provide.