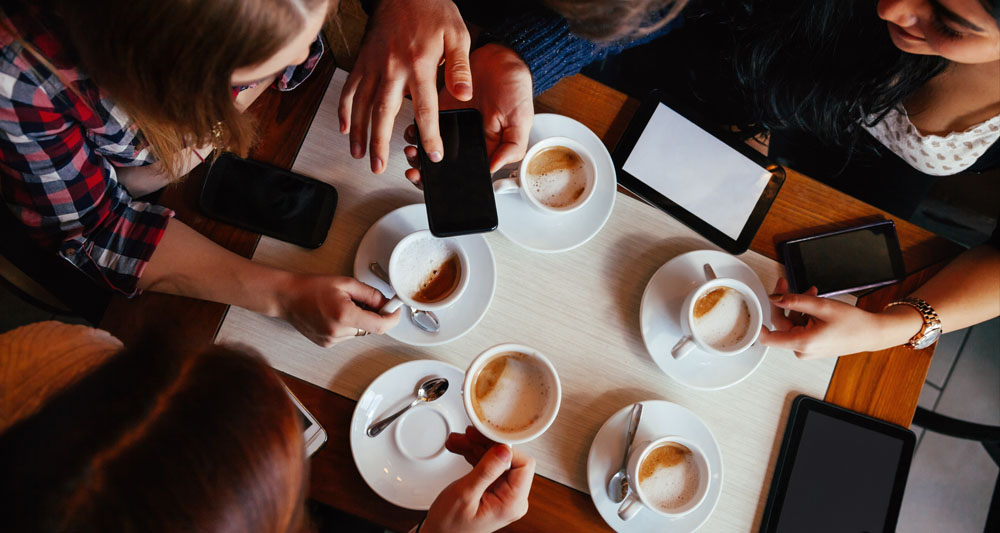 Responsive, adaptive and innovative are just a few of the characteristics that people look for when choosing among catering companies. Your website can either validate that you are on top of your game, or it can send a clear message that you're stuck back in the times that were dominated by desktops.
Having a mobile-friendly website provides a rapid positive signal to potential clients about your ability to predict and deliver on their needs.
Website Features That Align with Clients' Expectations
Immediate Service
In today's tech-savvy world, a slow response is simply unacceptable. And your potential clients will tell you this in the fastest way possible—without a single word spoken or written, they will jet off your page and onto another catering website. In fact, studies show that just "a one-second delay in page response can result in a 7% reduction in conversions." That's a hefty going rate for an outdated website!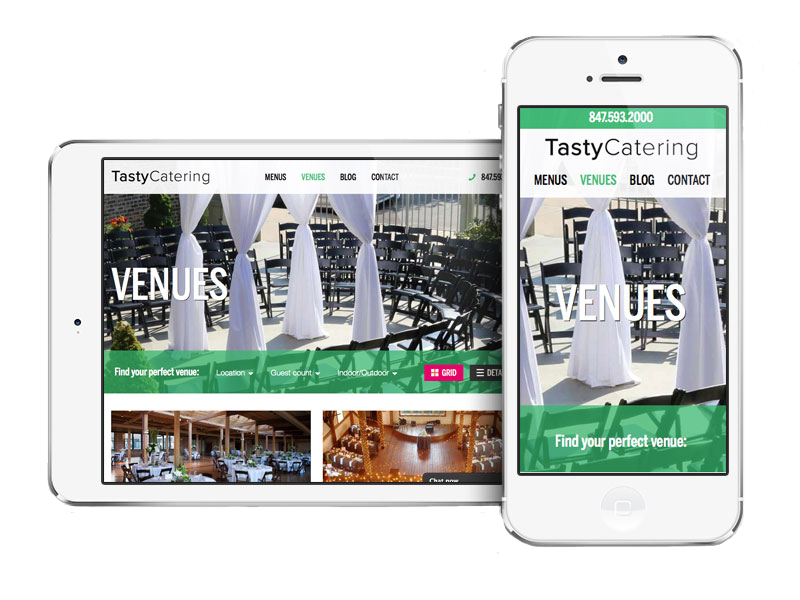 Flexible Communication
Some searches still come from desktops, and of course your website will look fantastic on these big screens. But whenever, wherever and however your clients search for ideas and share their vision, you are there to support them. This means providing the same exemplary website experience on a desktop and on mobile devices.
Most websites now see at least 50% of their traffic stemming from mobile devices. Aware of this, modern companies are quick to talk to their marketing and web team to confirm that this is a top priority and clarify exactly what a mobile website entails. A visit to this website lets you assess how much work is needed to bring your website up to date. No different than revisiting your performance at a client's event, this self-assessment process allows you to continually improve while celebrating your success.
Extensive Networking
Of course you have strong relationships with partner vendors and local venues. But your business' ability to network extends far deeper than that. At least some of your potential clients will recognize a slow website as a disconnect from technology—most notably Google. This king of SEO rankings prioritizes mobile-friendly websites. And the best catering companies know the value of staying on top of technology and industry trends, not only to serve themselves but also their clients!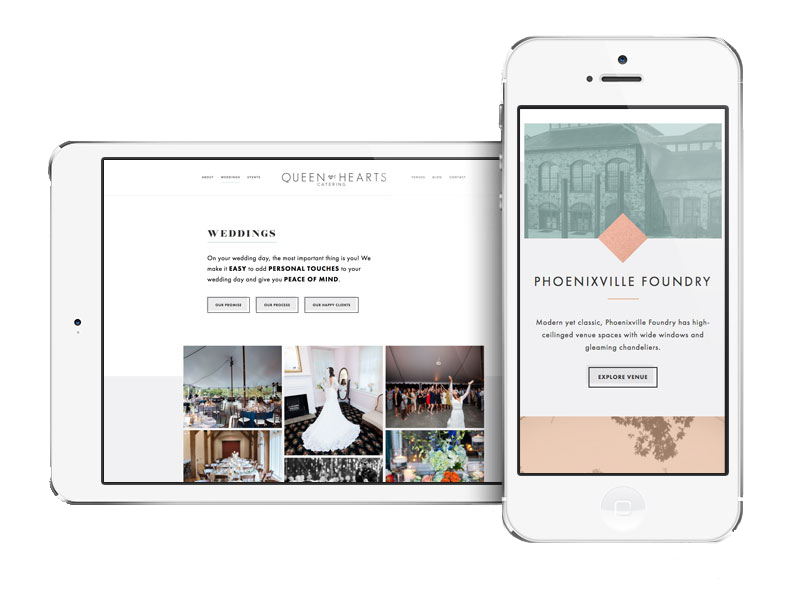 Seamless Experiences
Your website gives potential clients a sample of the flawless experience that your team is trusted to deliver. It should make exploring one's vision and planning to bring it to life a pleasurable and efficient journey. More than any other generation, Millennials are dependent on their smartphones: the ones who aren't attached to them comprise the rare 6% of that population. To attract the other 94% and grow your business, you'll need to harness the power of a mobile-friendly website.
If you are still looking for the right marketing partner to help you extend your reach, our experienced team wants to hear from you. Sharing our passion for the catering industry and tremendous marketing insight is all our pleasure.