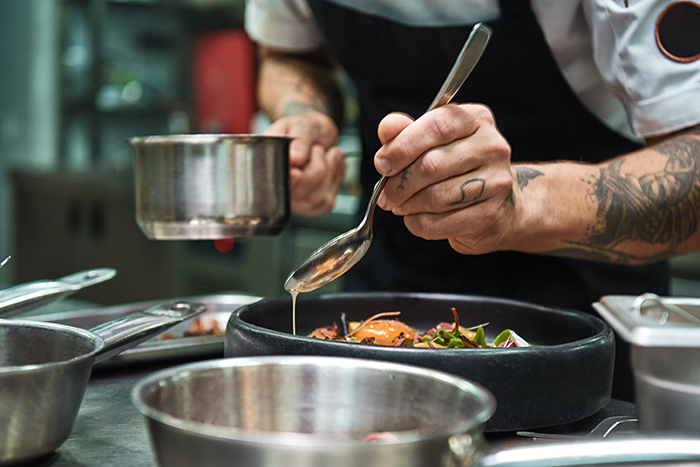 As consumers and food lovers alike, we eat with all of our senses, not just our mouths. The way a dish is presented is what will initially draw in a customer. With Instagram, Pinterest, and other forms of social media, we are now more than ever, visual shoppers. Many may think that when it comes to food, only upscale and higher-end dishes need to look presentable. This belief is actually quite far from the truth. Even the most simple dishes, such as salad, benefit from a deliberate presentation. The more thought out and appealing the dish, the more value it holds. In a recent study, it has been found that customers are willing to pay as much as three times more for a beautifully plated dish (Taylor, 2019). With this knowledge available, it would only make sense for caterers, chefs, and restaurant owners to take presentation more seriously (you want to make the big bucks, don't you?!) If your cooking style is more rustic and casual, you may be thinking that this doesn't apply to you. Presentation is all about style, whether it be clean lines and simplistic details, or dark colors and masculine textures. When finding your presentation style, focus on the most important elements, which include color, texture, balance, arrangement, and ease of consumption.
Below are ten tips and tricks when it comes to plating and presentation:
Cut Meat Against the Grain
Contrary to popular belief, the amount of tenderness your meat has is not related to the cut of meat, but rather how you cut it. You can prevent "chewy" or tough meat by finding the grain. Cutting against the grain decreases the span of muscle fibers, resulting in easier chewing. Consequently, this technique makes for a juicier piece of meat as well.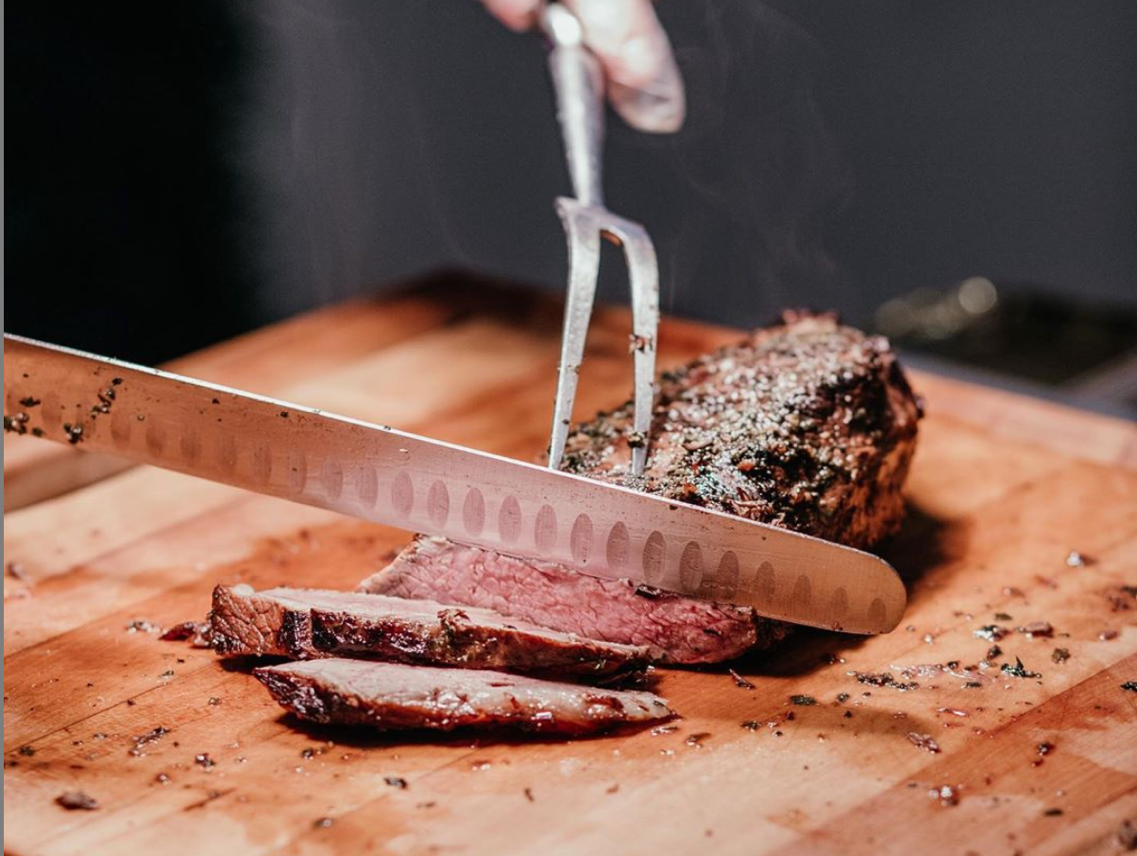 Picture: Jay's Catering
Textures Are A Dish's Best Friend
Textures give your dish more depth and range. For example, crème brûlée without burnt sugar is just soft custard. It may taste good, but it lacks a level of complexity and crunch that we all know and love. With textures, it's about focusing on smaller details that give your plate life and style. It's easy to go overboard and is crucial that when texturizing, you also ensure customers won't struggle to eat the dish. Presentation and convenience are a balance that must be maintained in order to create a perfect dish.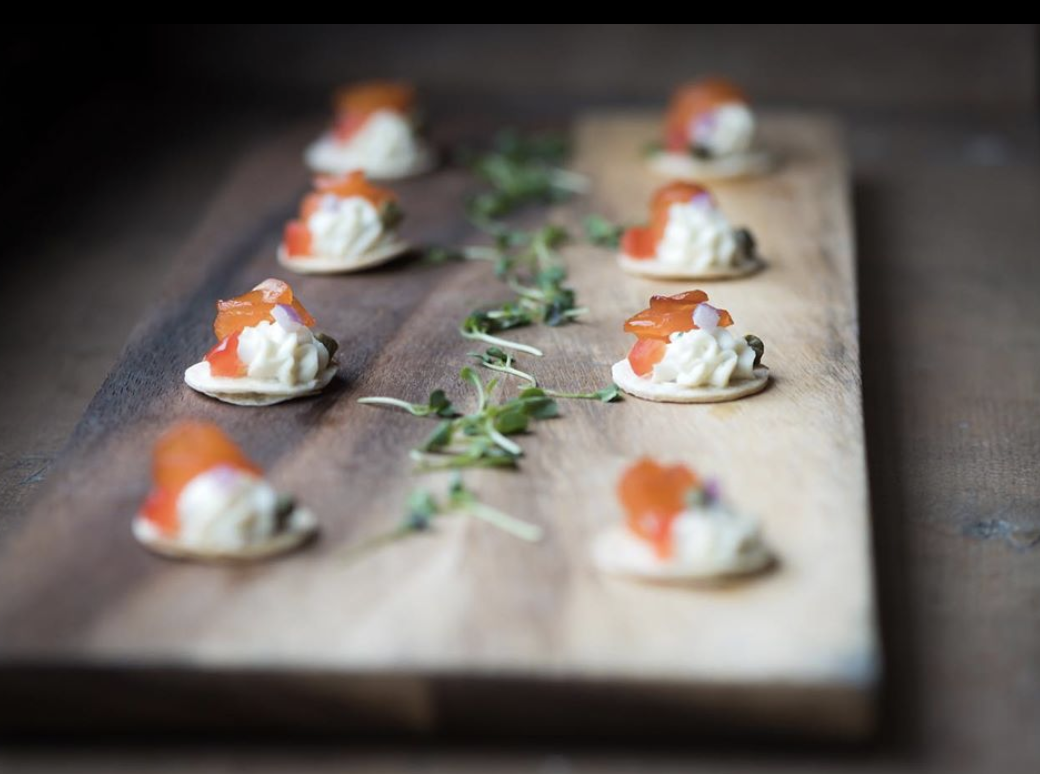 Picture: D'Amico Catering
Aim for Contrasting Colors
Consumers look for vibrant and lively colors in their food. Instead of using artificial colors, which can be quite unappealing, focus on using colorful ingredients. Foods such as carrots, beans, and cauliflower can add a pop of contrast that every dish needs. There are so many natural options that can spruce up a plate such as matcha powder or beet extract. You can take a bland-looking dish to the next level with just a little color!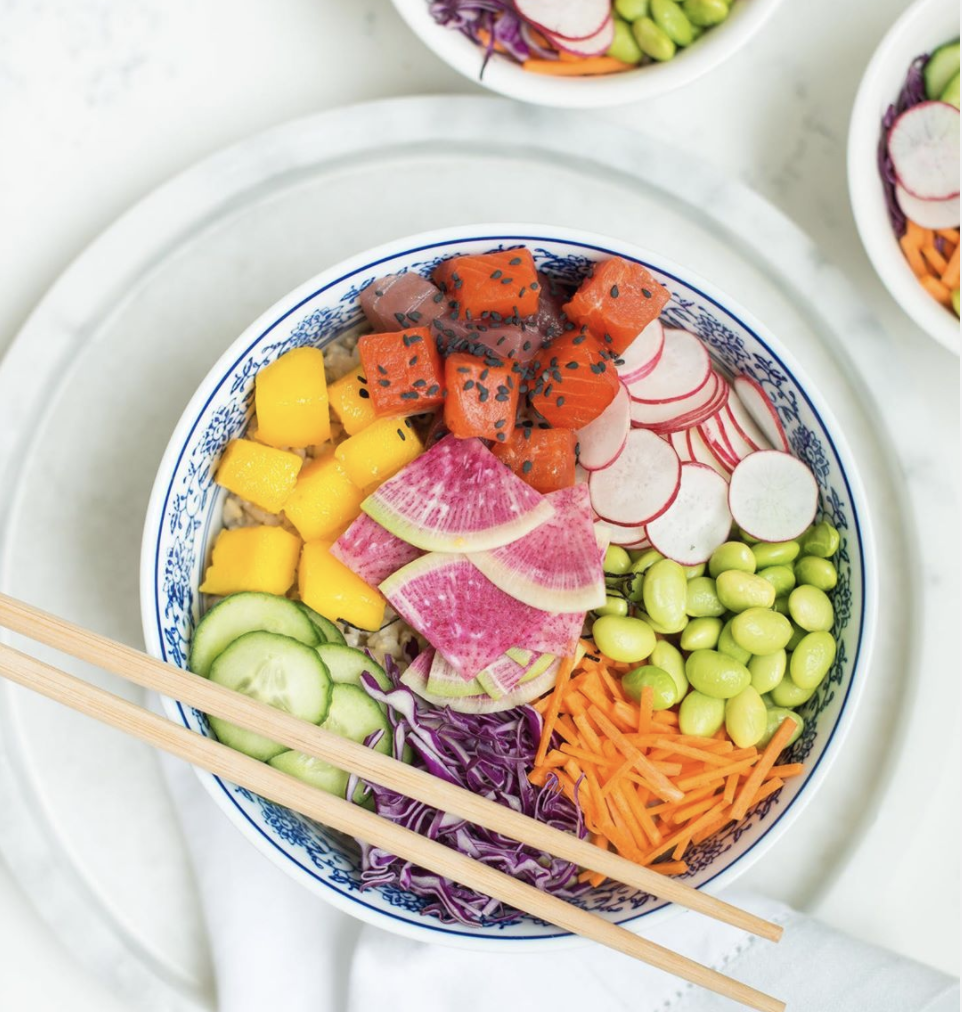 Picture: White Table Catering & Events
Create Height
As previously stated, people are extremely visual when it comes to food. Creating height when plating a dish, gives the customer an illusion of more food. Building from the bottom up, allows you to have more control of the dish, rather than trying to fill the plate without any organization. A dish with height looks more expensive and indulgent compared to a dish that has no substance. Texture and height go hand in hand when plating and can work well together when creating the perfect dish.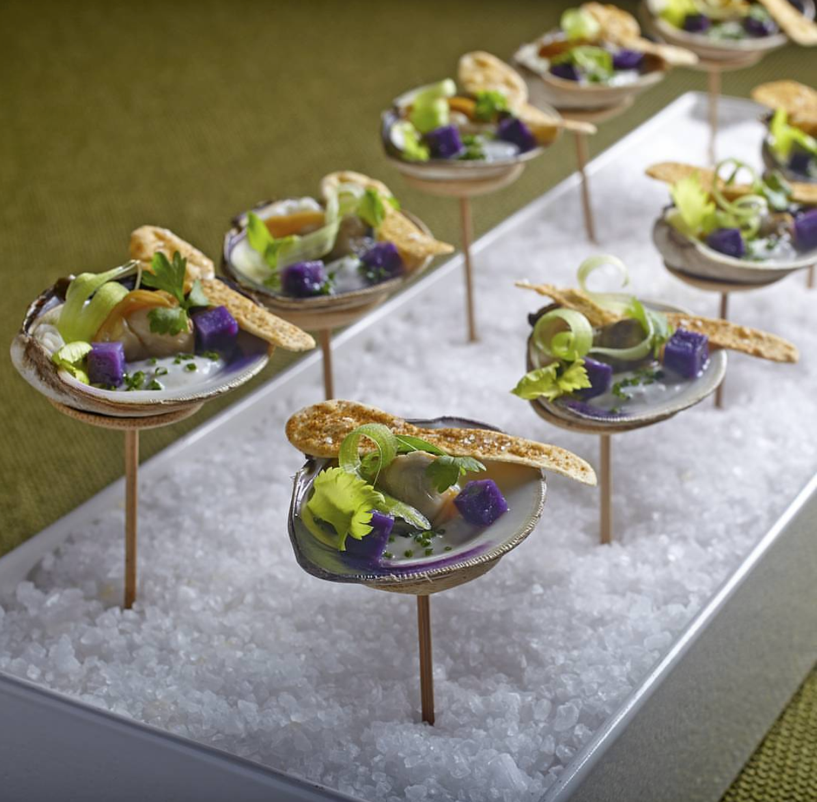 Picture: Global Gourmet Catering
Plating with Good Plates
A plated dish is only as beautiful as its vessel. Choosing the right type of plate when presenting a dish can make all the difference. For the most part, white dishes are the best option and are used most regularly. The white background gives any dish an opportunity to pop and stand out. Although white may be the typical choice, your style can be showcased through many different types of plates. Choosing a fun shape or color of plate can show your personality in the dish you created.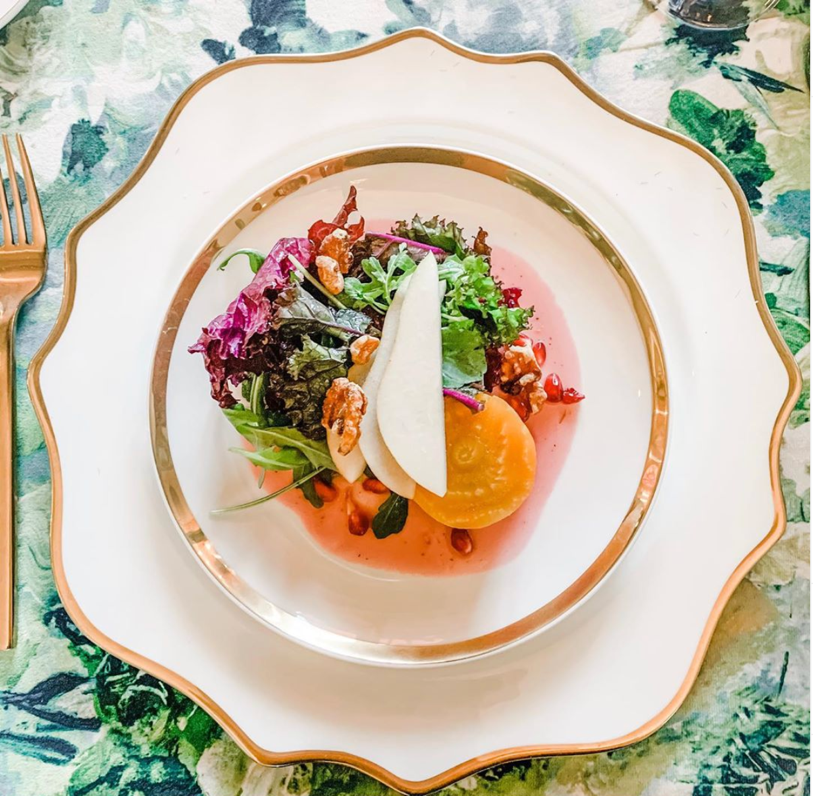 Picture: Peppers Artful Events
Stick to Your Restaurant's Theme
Just as any business, all of your restaurant's elements should be cohesive. The style in which you present your food should reflect the theme of your restaurant's décor and menu. This gives you the freedom to express yourself creatively even further.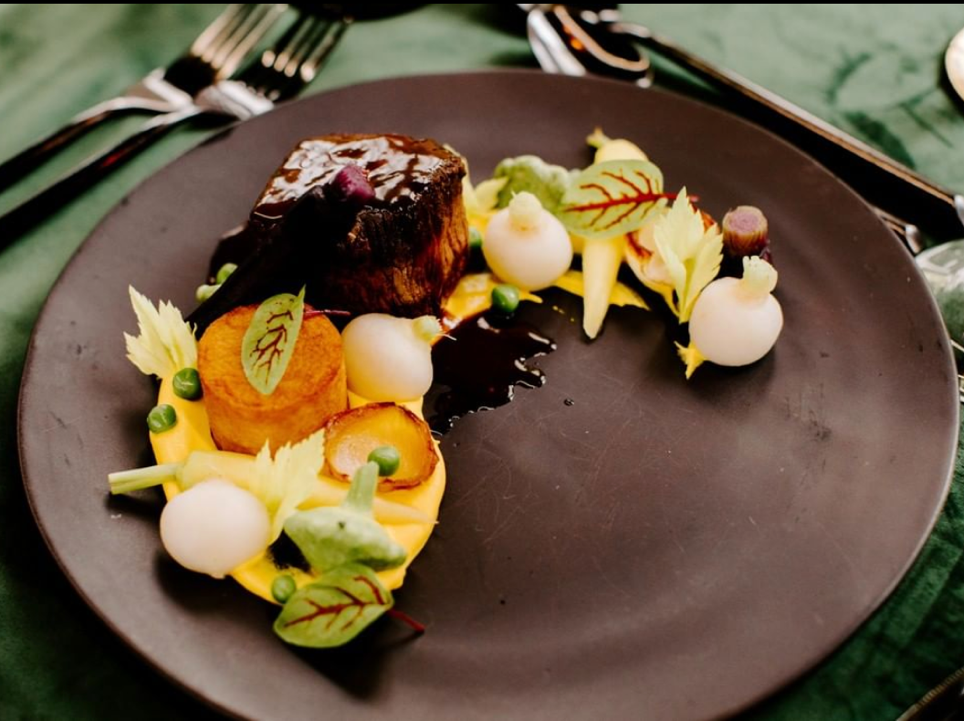 Picture: Blackstone Caterers
Garnish, Garnish, Garnish!
A garnish is the cherry on top for any dish. Whether it be an herb, spice, or sprinkles on a cupcake, it must be edible as well as necessary. Customers won't find large and cluttered garnishes appetizing. For this reason, it's crucial to garnish the dish with intentions to elevate the taste.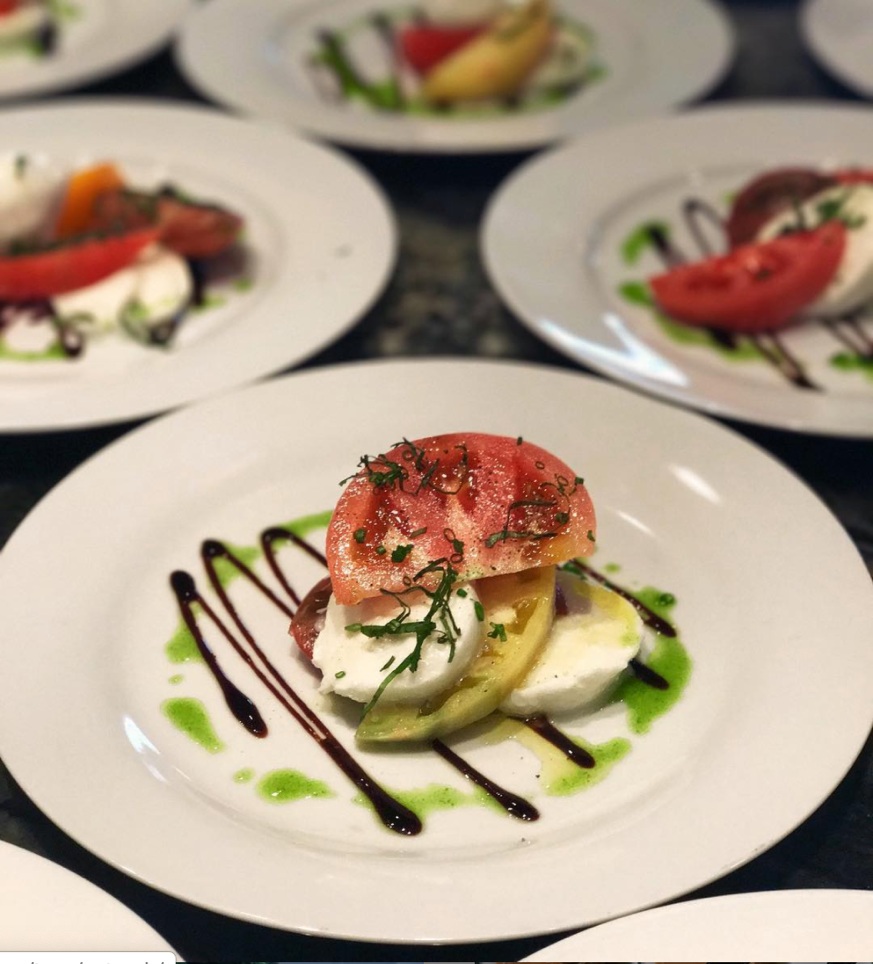 Picture: Forklift Catering
Keep Portions Small
Within the past year or two, smaller dishes have become one of the biggest culinary trends. If you decide to go this route, you don't want to serve dishes so small that your guests aren't satisfied. Smaller portioned dishes are easier to style, more visually appealing, and give off a higher-end look.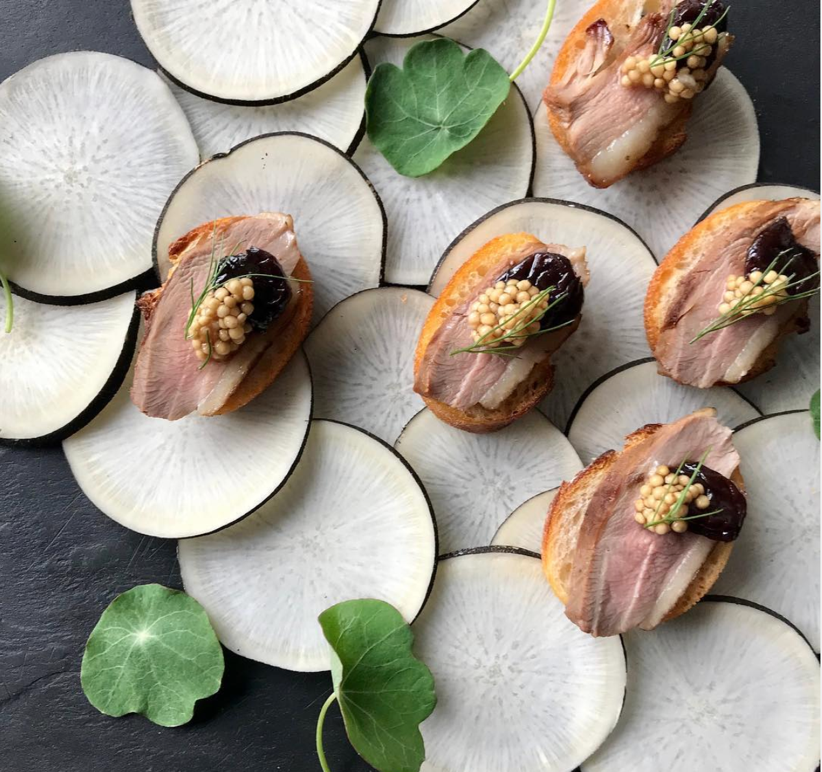 Picture: The White Apron
Simplicity Is Key
All of this information and wide variety of options can be a lot to take in for some who isn't as established. Instead of getting overwhelmed, just keep it simple! Without a set style and experience in plating, it can be easy to overcrowd the plate and create a distracting mess. When in doubt, stick to what you know and eliminate the elements you aren't as comfortable with.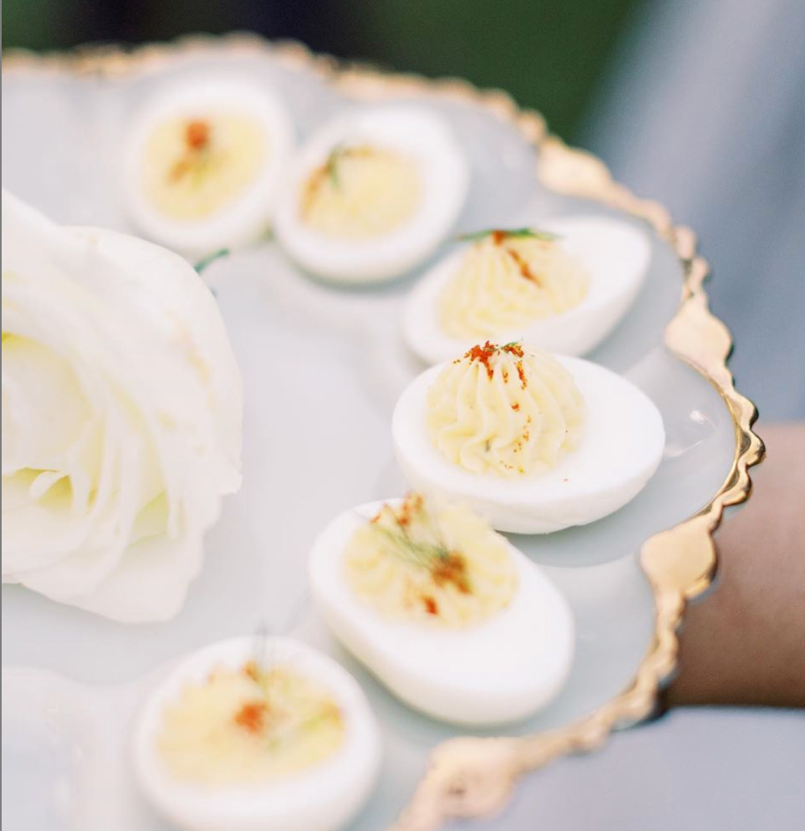 Picture: B. Gourmet Catering & Events
Be Creative
Ultimately, plating and presentation comes down to who you are and your artistic style. Plating your food is a time when you can truly express yourself and show your personality. Learning different techniques and applying them to your own work is what will truly result in finding your own presentation and plating voice.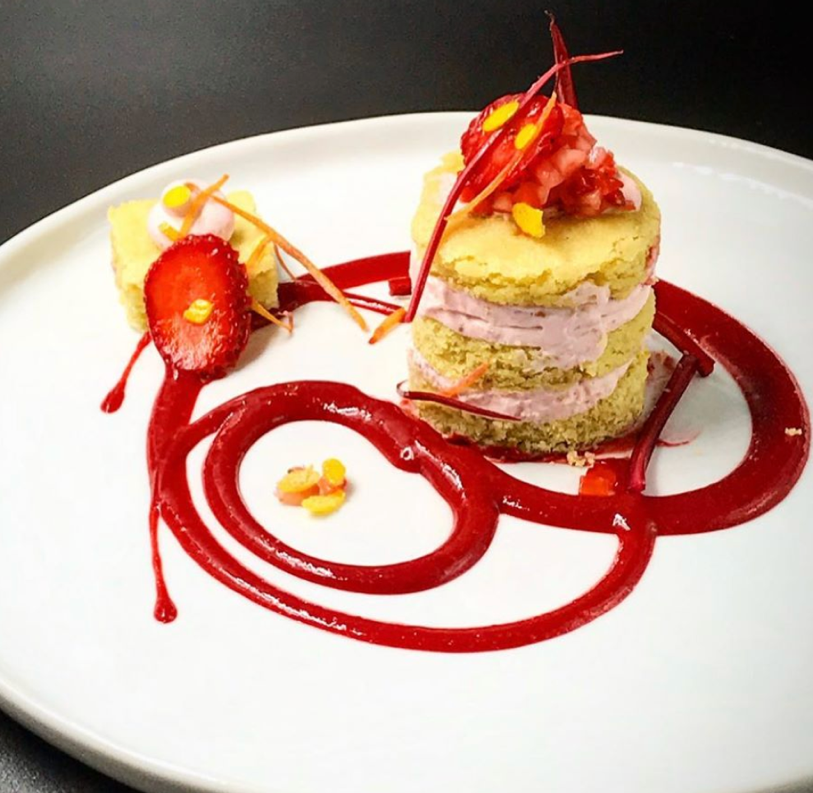 Picture: Tuxedos & Tennis Shoes (TNT).
Taylor, S. J., Taylor, S. J., & Austin. (2019, July 16). Top Chefs Share Their 10 Food Plating and Presentation Tips. Retrieved May 27, 2020, from https://www.lightspeedhq.com/blog/10-food-plating-and-presentation-tips/