Extras
Caterease offers a novel approach: You should only pay for what you need.
In addition to three separate levels of our robust, state-of-the-art program, you can choose from a variety of helpful add-in modules and interfaces for enhanced functionality.
Add-Ins
There's no such thing as a "one-size fits all" software program. Choose the options that best fit your needs to make Caterease the perfect solution for your company.
Check out the powerful addin modules Caterease offers to make your workday even easier!
Contact Manager
Never forget another appointment or task again with the handy Caterease Contact Manager!
Create handy pop-up reminders for important tasks – as well as detailed history notes of things you've already done!
Pop-Up Reminders
Create reminders that pop-up on your screen to help you remember important tasks and appointments. Just like with Microsoft Outlook, reminders can be set for any data and time – and can be assigned to any Caterease user. And, also like Outlook, you can dismiss or snooze the reminders with just a mouse click.
Detailed History Notes
Create history notes – automatically data and time stamped – of tasks you have already completed, and track these notes easily with various querying and reporting tools. Even optionally have the program create history notes automatically when you perform such common tasks as sending emails to your customers.
Contact Management and Tracking
Instantly track all history notes and reminders using flexible query and reporting tools. Track based on date, based on user or a variety of other related details. Even manage reminders in a graphic calendar display – alternatively opting to create personal reminders on the fly for any date and time!
With its user-friendly design and its powerful tracking and reporting tools, the Caterease Contact Manager is the perfect addition to an already powerful program.
Enterprise Query
Seamlessly combine data from multiple corporate locations for the purpose of running enterprise-level reports and custom queries. See the big picture instantly!
The powerful Caterease Enterprise Query is far more than just a reporting tool. Designed for corporations with multiple Caterease installations, this powerful tool lets you collect data from those various locations and pool it into one large database to run custom queries and reports.
Remote Connections
As easy-to-use as Caterease itself, the Enterprise Query tool lets you quickly retrieve data from as many disparate locations as you want. Simply establish a connection to each of your remote locations, even optionally color-coding each location for easier reference. Then you can download the data whenever you want, or even schedule downloads to occur automatically.
Limitless Results
Instantly find answers to virtually any questions by using almost any event details to build custom queries. Search for events during a certain date range, or those with a particular status or sales representative – or a host of other options. Results are displayed in a flexible detail grid – where you can customize which columns of information are shown, sort or group the data and even save the custom grid views you create for future use. Any information you could possibly need about events across your entire corporation is right there at your fingertips!
Customizable Calendar Display
In addition to the powerful query features available in this exciting tool, the graphic Scheduler is a valuable way to examine all of your corporate events. View details of your parties in a month-at-glance view, a week-at-a-glance, a day-at-a-glance or even a custom work-week-at-a-glance view – all the while evaluating their specific details in the grid at the bottom of the display.
The Caterease Guestrooms Manager specifically focuses on sleeping rooms booked in conjunction with your events, and acts as a perfect complement to your front desk system.
The powerful Caterease Enterprise Query is truly the perfect solution for corporations with multiple locations. Part querying tool, part custom report writer, part robust calendar display – this innovative tool brings the power and sophistication of Caterease Software to the enterprise level.
Input Customization
Don't waste your time doing the mundane initial data-entry of your default menus, tax rates, logos, banquet rooms and other details. Send us all of your data, and let the Caterease team set your program up for you. You'll be booking orders right out of the box!
Our trained Caterease professionals have been doing data-input for years. They know the best way to do it, and they get it done fast! Of course, nothing is hard-coded – any changes or additions you want to make can be done at any time.
Our trained Caterease professionals have been doing data-input for years. They know the best way to do it, and they get it done fast! Of course, nothing is hard-coded – any changes or additions you want to make can be done at any time.
Send us your information, and our team will do all the work! The list of data our team will input includes:
Your company information – including name, address, phone/fax numbers, website, email address, etc.
Your food/service menus – including food, beverage, liquor, equipment rental and other items.
Names of all Caterease users.
Your tax, service charge and gratuity rates.
Your company logo.
Your custom form (merge) letters (with the purchase of Marketing Tools).
Banquet room names, setup styles, maximum guest capacities and room relationships.
Sleep room types and charges (with the purchase of Guestrooms Manager).
Seamlessly pass all financial information – optionally including line item details and even payment information – directly from Caterease into your favorite accounting package.
Our incredible interface with QuickBooks Desktop and QuickBooks Online allows for the direct transfer of comprehensive event data*. Caterease will instantly create a detailed invoice in your QuickBooks program – individually or even in batch – and will automatically link this invoice to the appropriate client (or create a new client when necessary). Any changes to the Caterease event can be instantly updated in QuickBooks, so you always have the most current and accurate information.
The Sage 50 interface offers a comprehensive export/import file that can be easily and instantly produced in Caterease and then imported into your Sage 50 application. This file contains detailed general ledger information, and can also be re-exported as often as possible to capture changes made to Caterease events.
Take the worry out of managing your financial information – and ensure the accuracy of your important data – with the powerful Caterease accounting interfaces.
* Direct interface is not available from Caterease Connect (online) to QuickBooks Desktop. An export/import interface is required with this configuration.
View videos on the QuickBooks Interface:
Simplify your email marketing campaigns by instantly creating custom email marketing lists directly from your Caterease program.Using any of the powerful query tools available throughout the program, you can create a custom list of email recipients – filtering the list based on virtually any event or client details. Once a list has been created, you can instantly export it as a custom email list for Constant Contact.
Take advantage of the wealth of data in your Caterease program – and the powerful tools for tracking that data – to quickly build the perfect targeted lists for your various email campaigns.
Create beautiful, detailed diagrams of your event space easily and link those diagrams back to specific Caterease parties using one or our intuitive room diagramming interfaces. Once you've chosen a venue for your event, simply click the Social Tables or AllSeated button located right there on your Caterease screen. The third-party diagramming application opens on the default diagram for that space, allowing you quickly populate it with tables, chairs and other important design elements. Close the diagram, and you are brought right back to the party you were on – without missing a beat! Click the same button again in the future, and you will be able to edit that diagram you created – all the while maintaining its link to your Caterease program. You can even copy an event and its detailed diagram instantly in Caterease – saving immeasurable time on repeat parties!
Share your vision of how a party should be designed – in glorious, colorful detail – with the Caterease room diagramming interfaces.
Bring your proposals to life and make them stand out from the crowd with the amazing Caterease online proposals interface.Choose any custom Caterease documents from any event and instantly pass them into your Paperless Proposals program – where you can dress them up with audio, video and all the other flashy elements of the web. Rather than receiving a basic, bland proposal, your customer gets a show – a powerful representation of the event you envision for them!
Update proposal files at any time quickly and easily, so your customer always has the latest event information.
Bring your proposals to life and give your customers a presentation they'll never forget – with the Caterease-Paperless Proposals interface.
Our powerful interface with Zuppler Online Ordering lets you give your customers the option of booking their own orders via the web. Using this user-friendly interface, you can promote daily deals or discounts, offer your customers multiple menu item selections or modifiers, accept payment in a completely PCI compliant environment and more. Once the order is submitted, it is automatically pulled into Caterease to be optionally accepted as a new event. Sign up today and watch your business grow!
Get orders real-time within Caterease
Accept payments in a PCI-compliant environment
Optionally use available Credit Card Processing
Promote daily deals and discounts
Include service charges & gratuities in order totals
Allow for Group Ordering
* Not compatible with the Express Version of Caterease
Go completely paperless by obtaining legally-binding electronic signatures with the powerful Caterease-DocuSign interface. Insert DocuSign placeholders requesting signatures, initials and more anywhere throughout your custom Caterease prints – and even insert them on the fly on special notes or comments with the event itself! Then you can quickly send documents and manage them easily right in your Caterease program.
Stay on top of all of your important event documents with our easy, intuitive DocuSign interface.
Caterease provides comprehensive menu management tools right within the program – including the ability to create detailed, scalable ingredient lists and accurately measure cost and profit. However, if you have already entered that information in a separate menu management application, you can leverage that effort by using one of our powerful interfaces.Caterease can determine menu usage for a single party or entire range of parties, determining which items have been ordered and in what quantities – and then export these details in a proprietary format for importing into Food-Trak, CostGuard, ChefTec or Yellow Dog Software. Once the information has been imported, you can use that third-party program to generate shopping lists and other detailed reports. You can even edit menu item costing in your third-party menu management program and then pull that updated detail into your Caterease menus quickly and easily.
Don't waste time inputting the same information into two different programs. Share important information across applications easily with the incredible Caterease inventory/costing interfaces.
Caterease gives you flexible, powerful tools to quickly and easily schedule staff for your various events. However, if you are already using certain third-party staffing applications, Caterease can pass detailed shift information from your events into that application for easier employee management.One quick mouse click at the bottom of an event allows you to pass all shift details – positions, times and even numbers of employees required – to StaffMate Online. In StaffMate, you can then allow employees to select their own shifts – and then you can manage their schedules quickly and easily in that program.
Whether you want to manage employees for an event within Caterease itself, or handle scheduling in one of these third-party application, Caterease has the tools you need to make the job easier.
Easily share all Caterease event information with online reservation software so colleagues can view an up-to-date schedule of your events wherever they are.Using a simple export wizard, you can collect details of all events or even events up to a fixed date in the future – and then instantly send that information to GuestBridge for posting on the web. Coworkers or other individuals with access to your GuestBridge calendar will then be able to see your availability at-a-glance.
Give your team the information they need easily with our online reservations interface.
Imagine quickly and easily processing your customer's credit card payment directly through your Caterease program – using one of our slick, new credit card payment interfaces!
These interfaces allow you to save time and business management with a single solution for all your payment needs. They eliminate the hassle of trying to get products from different vendors to work together and offer a wide range of options to get you paid quickly. Easily add features as your business grows.
Both options let you offer all the different payment options that customers demand, so you can make more sales and grow your business with confidence. We take care of getting you paid, so you can focus on what you do best: running your business.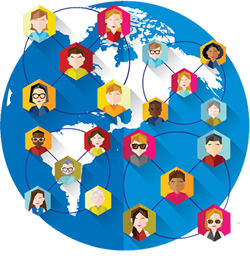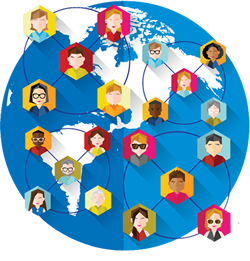 Turn visitors to your website into valuable leads – seamlessly and easily! Using the handy Caterease Web Inquiry tool, you can build a quick, custom form to collect information from the various people who explore your company's website – and have that information instantly submitted as a new lead in your Caterease program! Choose any details you want your client to submit – including custom fields!
Have these new clients submitted into your Caterease program as new customers (Account Manager) or prospective leads (Prospect Manager).
Post your custom form on your company's website or FaceBook page. Make it easy to find new customers – or to have them find you – with the Caterease Web Inquiry tool!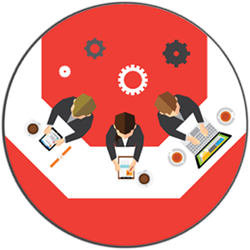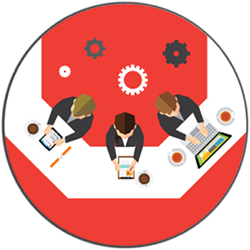 Free updates, enhanced support, keeping you on the cutting edge of technology – like everything else we do, the Caterease Maintenance Plan is setting the industry standard. Caterease offers the most comprehensive and low-cost maintenance plan imaginable (FREE for our Caterease Connect users). We update our software multiple times each year, adding hundreds of exciting new features and enhancements. While other software vendors charge exorbitant amounts (up to 50% of the original purchase price) for updates with a fraction of the power, Caterease updates are completely free for Maintenance Plan subscribers.
Perhaps we should repeat that: multiple updates each year, hundreds of features and enhancements, more than a million dollars of annual development – absolutely free to every customer with a current Maintenance Contract! As if you need more incentive to subscribe to this annual plan, check out these other incredible benefits:
Free, Unlimited Technical Support – Call or email with any Caterease issue or question.
Free Updates– Multiple updates every year with hundreds of enhancements.
Discounted Prices on Optional Modules – Various add-ins to the basic program are available at discounted prices.
Included Free with Caterease Connect Subscription – The Maintenance Plan – with its free tech support and free updates – is included in the annual subscription to Caterease Connect.